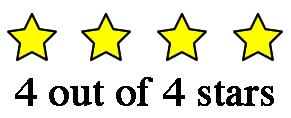 Purchase Instant Iron Ons from the Beliefnet Shopping Mall.
Instant Iron-Ons
By Chronicle Books

Gifting Review: The crafting movement has been gaining momentum for many years. But as a mother of a young child, there are seemingly few crafting activities that I can pull off with professional results.

That is why I loved the Instant Iron Ons set created by Chronicle Books. The set includes lots of unique decals that can be ironed onto tote bags, t-shirts, onesies and other useable items for the family.

And since the graphics are modern and colorful, they can work for almost any member of the family.

My daughter and I created holiday gifts for many family members and friends using this box set and the results have been wonderful. People are genuinely impressed with the quality and even more delighted that it a "homemade" (at least partially) gift.

My daughter is also incredibly proud of her role in creating our holiday gifts. And isn't that what the holidays are really about?