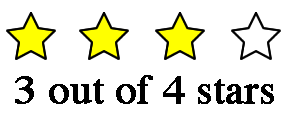 Purchase School Years from the Beliefnet Shopping Mall.
Eat & Play: A Kit for Children's Mealtimes
By Chronicle Books

Gifting Review: I wish I could eat at restaurants more often. But with a 3-year old in tow, it's just impossible to make it through a fancy dinner without half of the dinner (and tableware) ending up on the floor.

Some of my friends bring Game Boys and portable DVD players to restaurants–but I prefer a more low-tech distraction for my daughter.

That's why I was inspired by this gift–the Eat & Play set includes place mats and crayons with truly interesting diversions for little hands and minds. Instead of the usual images you find on kid-friendly restaurant place mats, this set includes mazes, trivia, coloring areas, new words and other puzzles to help an entire family enjoy a meal out.

The crayons were a bit difficult to use (perfect for toddlers, less useful for children) and I wished for better colors and graphics on some of the place mats, but overall I really liked this gift box. Its practical, fun and easy to take on holiday journeys.