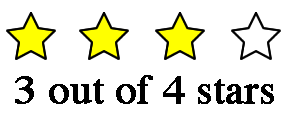 Purchase Surfing Your Inner Sea from the Beliefnet Shopping Mall.
Surfing Your Inner Sea

By Raphael Cushnir

Review: I like small, short books. I liked this one instantly. It's yellow cover and image of the sea beckoned.

The book is very readable and evocatively photographed. It is a slim book that best-selling author Raphael Cushnir created to succinctly teach readers about his most crucial spiritual insights.

I had never read any of his other works nor had I attended one of his lectures. He was a new spiritual writer for me to explore. That's why I liked that the book is personal and includes stories from his former marriage, career choices and personal journey to develop greater self esteem. This is what makes is unique and special.

Cushnir also details the day-to-day practices that comprise the foundation of a stress-free life. I thought that most of his 18 lessons rang true for me.

I would recommend this book as a sweet gift for Thanksgiving or Christmas–and appropriate for folks of all faiths. Or you could try his more secular How Now: 100 Ways to Celebrate the Present Moment.

Either book will be sure to please.