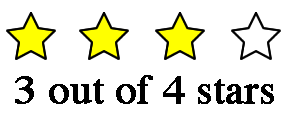 Purchase Falling Upward from the Beliefnet Shopping Mall.
Falling Upward: A Spirituality for the Two Halves of Life
By Richard Rohr

Review: In our youth-centric culture, it can be hard to remember that age is a blessing.  Although it may take some convincing to deeply believe this idea, at our core we know that maturity and experience enable true inner wisdom to emerge.

Richard Rohr's book is a testament to the value of spiritual growth.  He describes life as being divided into two phases.  In the first, we shape our general character by starting a career, forming relationships and raising children.  But he explains that we so often stop here.  We define ourselves on how well we achieved success at work and at home.

But in Falling Upward Rohr explains that there is a second phase.  The phase in which we grow spiritually wise.  This phase is the more challenging of the two–because our spiritual growth so often depends upon falling.

Falling is a complicated process according to Rohr.  First, we must be able to recognize the potential of losing our way and feeling at odds with our lives.  Then comes the actual falling–the disorientation, fear and anxiety that comes with losing our way or being confronted with an enormous challenge.  And finally, we must find our way back using our heart (not our mind) and with courage (not fear).  It is this journey back to our hearts that Rohr describes as the most spiritually fruitful work.  In my experience, it is the hardest work but the best work.

I recommend this book to Christian readers or lovers of Christian theology.  Rohr draws upon a vast collection of stories and examples drawn from Christianity (both historical and modern) that will delight readers who enjoy Christian theology.