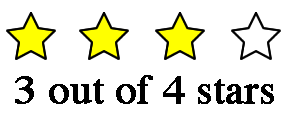 Purchase The Wisdom of the Healing Wound from the Beliefnet Shopping Mall.
The Wisdom of the Healing Wound:
A New View on Why we Hurt and How We Can Cure Even the Deepest Physical and Emotional Wounds
By David Knighton

Review: As a scientist, I have been mesmerized by most of the new books released in the area of neuroscience. I love the ways in which we apply advanced medical research into the brain to our human relationships, our workplaces, our families and our quest for spiritual fulfillment.
The Wisdom of the Healing Wound is another great addition to this genre.  The book, written by an MD with extensive experience in the field of healing, offers a perspective of a scientist who slowly arrived at the understanding that doctors don't heal people–instead, people heal themselves.
Knighton's fantastic book combines what we now know about how the body heals with his experience in the medical profession.  After years of trying to heal others using medicine, he had a profound awakening.  He learned how to facilitate healing, rather than orchestrating it.
The book explores the way in which we can learn to physically, spiritually and emotionally heal ourselves by understanding the conditions in which we naturally heal.  Knighton explains that we need time, rest, love, support and a positive mental attitude to heal from any kind of trauma.  And his book reminded me not to reach for the Advil next time I am sick but to look more closely at what my body needs most in order to feel better.
Recommended for: By combining a natural and scientific understanding of healing, the book will appeal to MD's and energy healers alike.  In this respect, it is a unique and wonderful gift for anyone connected to a healing profession.