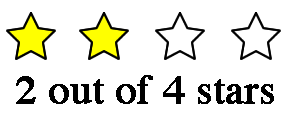 Purchase Ayat Jamilah from the Beliefnet Shopping Mall.
Ayat Jamilah: Beautiful Signs


By Sarah Conover and Freda Crane and Illustrated by Valerie WahlFinding nicely translated Islamic children's stories can be extremely difficult.  At our local library, Islamic books tend to focus on explaining Muslim holidays rather than passing on parables that have been handed down through generations.  Ayat Jamilah resolves these challenges: it is a compendium of short parables that provide guidance on how to treat one's family, take care of one's body, pray, serve others, etc.Written in a voice that is both contemporary and western, I could see any parent using some of the stories in the book to start a conversation about morality.  For me, the stories resonated more deeply than the Islamic sayings peppered throughout the book.The illustrations were drawn in a style best described as biblical—they feel historical, far-away and magical.  I would have preferred more contemporary illustrations—to give this book a more modern feel.  But the stories—nearly fifty in total—are worth buying this book.

Recommended for: This book is a wonderful gift for Muslim parents and families who want a treasury of stories to share with their children and grandchildren.