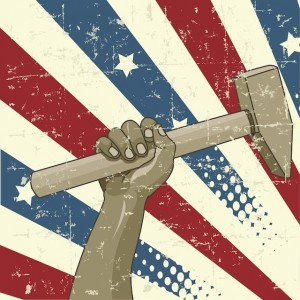 Get the kids ready to go back to school. Get ready for a 3 day weekend. Get ready for one last cookout. Labor Day signifies the end of the summer. Here are some fun facts about Labor Day:
The first Labor Day observance was believed to have been a parade in New York City on Tuesday, September 5, 1882, organized by the Central Labor Union. 10,000 workers marched in the parade up Broadway.
By 1893 more than half of the states were observing Labor Day and a bill to establish Labor Day as a federal holiday was introduced in Congress.
On June 28, 1894, President Grover Cleveland signed into law an act making the first Monday of September Labor Day, a federal holiday.
In most other countries, Labor Day is celebrated on May 1st.
Labor Day is the third most popular holiday weekend for barbecuing, after July 4th and Memorial Day. 55 percent of Americans are expected to fire up their grills.
Labor Day is the official end to hot dog season. According to the National Hot Dog & Sausage Council, hot dog season begins on Memorial Day and ends on Labor Day.
More than 7 billion hot dogs are eaten by Americans between Memorial Day and Labor Day.
99.44 percent of the time, the NFL plays its first official season game the Thursday after Labor Day.
[poll id="6″]