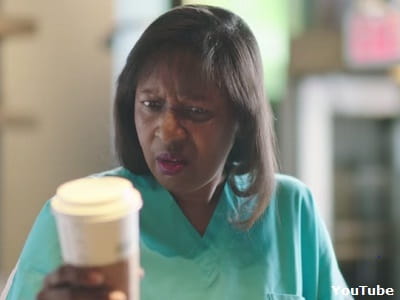 No vas a creer cuál es la razón por la que los empleados de Starbuck, te arruinan el día al escribir mal tu nombre.
Según John Purcell en su artículo "I am the guy that writes your name on your Starbucks cup" (Soy el individuo que escribe su nombre en su taza de Starbucks), no, no creas que ellos sean idiotas. Detrás de este pequeño "error ortográfico", se esconde un secreto.
Por lo general, los empleados de Starbucks son personas educadas, graduados universitarios, que problamente están aburridos. Pero no, esa no es la razón principal.
La mayoría de las personas cometen errores al escribir los nombres especialmente si estos están en inglés. Aun cuando alguien llamado Bryan, escriba su nombre en un papel para que la persona no se equivoque, esta podría escribir "Braian". Por supuesto que tienes la razón suficiente para molestarte. Pero respira profundo, eso no tiene por qué arruinarte el día.
Analicémoslo de este modo: Starbucks es un gran punto de encuentro en el que puedes disfrutar de un café y aprovechar el wifi gratis. Cuando entras a un Starbucks, respiras el mismo aire de estar en casa: el olor a café, el diseño confortable, la gentiliza de sus empleados... Pero de lo que te quiero hablar es en el momento en el que descubres que tu nombre, nada complicado, está mal escrito.
Sin embargo, según Jhon Purcell, se trata de una novedosa estrategia de marketing. Mira cuál es la razón de su estrategia:
Casi todos sabemos escribir "Jessica", pero al escribirlo en tu vaso el empleado puede poner "Gessica" para jugar con tus emociones de una manera astuta y calculadora.
La estrategia acaba de funcionar: Jessica lo subió a Instagram, Twitter y Vine... ¡Se hizo viral! ¡ENTRARON EN SU MENTE!
¿Tendrá razón Jhon Purcell? ¿Esta será la razón por la cual los empleados de Starbucks escriben mal tu nombre?