Hit "LIKE" above the video to share this inspiring video!
Don't miss out on more great videos add http://blog.beliefnet.com/inreeltime to your favorites!
This is a clip from Wynonna Judd's concert DVD. She proudly proclaims being a child of God, then shares her testimony and delivers an inspiring version of "I Can Only Imagine"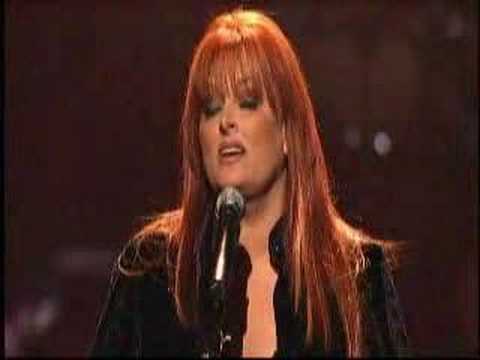 WATCH MORE GREAT VIDEOS BELOW!
Amazing voice! 11 year old sings "Lord Jesus"
Autistic man sings National Anthem, gets outpouring of love
A PRECIOUS version of "Amazing Grace"
Elvis sings a perfect "How Great Thou Art"
Adorable 2 year old passionately tells a story
Unlikely friends. This cat and farm owl love to play together!
The tearjerking story of a domesticated lion being release into the wild
Truly inspiring! This dog turns disappointment into JOY!
The incredible story of a man with a learning disability who turn a talent into MILLIONS!