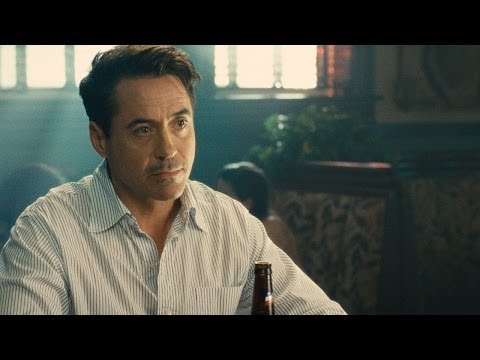 High-profile criminal lawyer Hank Palmer (Robert Downey Jr.) returns Indiana to grieve the loss of his mother and take on unresolved issues he'd like to forget, including his estranged dad. But when the town judge and father Joseph Palmer (Robert Duvall) needs representation for a murder charge—Hank is forced to face demons and prosecuting lawyer  Billy Bob Thornton as Dwight Dickham in the comedy-drama "The Judge."
The film could be a viewed as a courtroom drama, a father son story, but Downey viewed it from another perspective. The audience is a cast member in 'The Judge' because many can relate to the conversations between the characters.
"As we've been having these screenings people will be 'I know it's called 'The Judge,' but that's my mom…' or the dialog that's been going on with people who just seen the movie and that to me has been the big reward."
Thornton has been friends with Duvall for 18 years, who calls the Arkansas actor the Hillbilly Orson Wells, but despite the smiles, the role proved challenging.
"It's always great working with Bobby. He's been a friend and mentor for many, many years. This is the first time I had to prosecute him," he told reporters.
"I think that was one of the hardest part was overcoming, that's one of the big things for an actor to get over in a movie is if you know somebody very well you have to forget who that person is. I knew I had to get in his face. At the end of the day I just put my own father there," Thornton laughed.
The Judge opens on Oct. 10 with a cast that includes Jeremy Strong, Dax Shepard, Vincent D'Onofrio, Leighton Meester, Ken Howard, Emma Tremblay, Balthazar Getty and David Krumholtz.