Keven Durant, small forward for the Oklahoma City Thunder, was named the NBA's Most Valuable Player of the 2013-14 regular season on Tuesday, May 7th. This is Durant's first time receiving the award, after having finished second in the voting for three of the last four years.
Durant gave a heartfelt acceptance speech thanking his teammates as well as everyone who has supported him in reaching this monumental achievement. The most emotional moments (seen below) came when he addressed his family, especially his mother. After recounting her bravery and resilience in properly raising two children as a 21-year-old single mother, Durant thanked his mother with one especially powerful line: "You're the real MVP."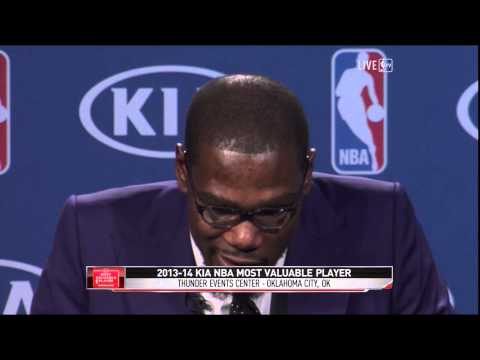 Kevin Durant is an admirable role model for people everywhere, and this award could not have gone to a more deserving person.