Get a strategy. As Stephen Sondheim wrote in the universally recognizable ultimate stage mother story turned best musical of all time GYPSY, "you gotta have a gimmick, if you wanna get ahead."   Some passageways are tougher to move through.  You need to have techniques and tools to get in a groove to move on down your personal road to enlightenment.
Have a strategy to get through tough passages. Get clear on rooting yourself into the earth of your being with a practice.  Let this loving strategy be in complete service to a powerful feeling of safety and inner radiance.
We are here to help each other grow. To be a person in which love flourishes, where support is tendered and to remind each other it is time to listen deeply to what wants to be heard in service to peace.
I have perfect faith in you to find what works for you and do all that you would accomplish. Nothing will be lacking.  In the name of your personal freedom I join you in choosing complete release from whatever remains.
May you have peace. May you have joy and may you have love. Whatever comes your way may you remember the truth of yourself and allow it to be met with grace and ease and may all your efforts be guided by a divine hand.
I ask only that love's will be done and allow every action and thought to spring from this well of truth in absolute safety for us and with us and around us.
This is our collective will.
Enjoy this scene from Gypsy….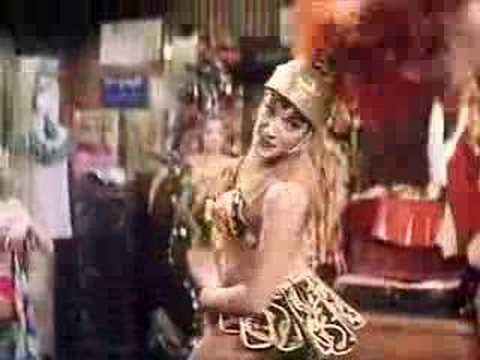 Day Sixty Six of  Melanie Lutz's 100 days of Love and Inspiration.
Melanie Lutz is a screenwriter, author, and poet living in Los Angeles.  Follow her on Twitter….Tweets by @mobilemel