Here's today's dispatch from the crossroads of faith, media and culture.
Can't wait for Christmas? Then set your TV and/or DVR on Hallmark Channel and UP TV. While, except for a few classic perennials (i.e. A Charlie Brown Christmas, Rudolph the Red-Nosed Reindeer and It's a Wonderful Life) the traditional broadcast networks have all but abandoned traditional holiday specials.  Fortunately, for those of us who actually love Christmas programming, these two networks are filling the void — though, I have to admit, even for me, they are starting a little early.
Northpole airs tonight (11/15) @ 8:00 PM ET on Hallmark Channel.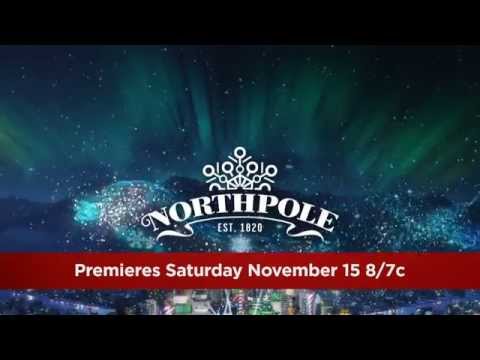 Synopsis (from the Hallmark Channel website): Santa (Robert Wagner) and Mrs. Claus's (Jill St. John) magical home, Northpole, has grown into a huge city powered by the magic of holiday happiness around the world. Yet the city is in trouble, as people everywhere are too busy to enjoy festive time together. One of these stressed-out souls is Chelsea (Tiffani Thiessen), a single mom who is trying to get noticed at her new reporting job while helping her ten-year-old son Kevin (Max Charles) adjust to a new school. When he starts talking about real elves and actual sleigh rides, she worries that his imagination has gotten out of control. With a little added help from Kevin's charming teacher Ryan (Josh Hopkins), a mysterious elf, Clementine (Bailee Madison), and a gospel singer named Josephine (Candice Glover), Chelsea may learn that even chasing down the facts can lead to holiday magic.
Mini-Review: Give Hallmark credit for attempting something a bit different and a bit grander. But, while the cast is likable and all, I would have liked to have seen the fantasy elements played up and more focus on Kevin and Clementine actually at the Northpole. The romantic stuff between his mother and teacher is fine — but really could have been played out in another Hallmark movie. At root, this is a fantasy story for kids that adults can enjoy. A nice try but not quite the Christmas classic I think Hallmark was aiming for.
Paper Angels airs tomorrow night (11/16) @ 7 PM ET on UP TV.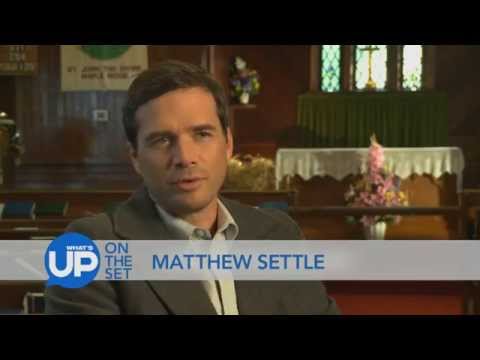 Synopsis (from the UP website): In Paper Angels, abused wife Lynn (Josie Bissett) leaves her alcoholic husband Darryl, with her two kids, Thomas and Sara, and moves to another town where she works as a waitress to make ends meet.  In that same town, we meet Kevin (Matthew Settle), whose marketing & design company is on the brink of shutting down due to the economy.  Plus, Kevin's wife Jenny is in a difficult pregnancy with twins.  
Thomas starts a new school and becomes the target of a bully who is threatened by how well Thomas plays basketball.  Unable to join the high school team, Thomas goes to the community center where he meets Kevin and the two of them become unlikely friends through pickup basketball games.  Little do they know the tremendous impact they will have on each other's families this Christmas through The Salvation Army's Angel Tree Program.  
Inspired by the hit country Christmas song featured in the movie, Paper Angels, by country music star Jimmy Wayne (LISTEN TO THE SONG HERE) and the same-titled book by Wayne with Travis Thrasher.  Wayne also has written and performed two new songs for the film.  
Mini-Review: What could have played like an old ABC Afternoon Special promoting The Salvation Army's worthy Angel Tree Program actually really works as a genuinely believable and touching movie. Josie Bissett and Matthew Settle both shine as good people who don't know each other but whose lives ironically intersect through her character's kindhearted son (winningly played by Rustin Gresiuk).  You root for these characters as the dialogue and situations presented all ring true. The film also effectively demonstrates the healing power of forgiveness and how small acts of kindness can make the world we live in just a little bit nicer.  A good movie.  Paper Angels is Highly Recommended.
BTW, for information on how you can support The Salvation Army Angel Tree Program click here.
Encourage one another and build each other up – 1 Thessalonians 5:11