Here's today's dispatch from the crossroads of faith, media and culture.
The story behind Ragamuffin. This gem of a movie (from The Color Green Films), based on the life and legacy of best-selling Christian music singer/songwriter Rich Mullins (Awesome God)who tragically died in a 1997 car crash, was recently released on DVD and is available exclusively at Walmart. A nationwide CBA retail release is planned for July 8 through Capitol Christian Distribution.
I recently had the opportunity to speak with two of the primary creative forces involved in getting the production done. David Leo Schultz, who had a passion for telling Mullins' story, produced, wrote and directed the film. He's also a comedian and what he calls a "vagabond evangelist." He also plays the role of Rich's friend Sam Howard in the movie. David Mullins co-produced with Schultz. A writer and musician himself, he also happens to be Rich Mullins' younger brother.
First, David Leo Schultz:
JWK: I'm curious as to what drew you to this particular project?
DAVID LEO SCHULTZ: Rich Mullins was my hero since I was about 13. I first heard his music when I was a kid. It just really synchronized with my faith as a teenager — especially when I went through a lot of dark times in my life. Christianity can often times be filled with a lot of fakers (who) kind of project this sense of moralistic perfectionism. So, what ends up happening is you either have to end up pretending to be perfect — or striving to be or lying about your perfection. Rich Mullins was kind of figure that represented a guy who (said) "Hey, this is what Christianity is all about." You know, be honest about your sin and brokenness and pain. Christ really loves you. That's what the Cross was all about — is to save us this junk so we don't have to hide and wear a mask and pretend.
For me, growing up in Midwest America in the eighties and nineties, it really contradicted everything that I was hearing and experiencing. That always just stuck with me.
JWK: How did you can David Mullins get together?

DLS: I approached him. It wasn't necessarily something I was looking for. I happened to be going to Indianapolis to do, basically, this thing at this church and I found that Dave was a pastor there. My friend hooked me up with this event so I asked him to just see if he'd want to do lunch with me and he was gracious enough to accept.
JWK: How did the idea for the film come up?
DLS: Actually, the idea for the film came up probably about six months before. I was driving and, basically, was daydreaming about it.
JWK: So, before you crossed paths with David, you were already thinking about making this movie?

DLS: Yeah — without any intent either. That's what was really interesting. It just more like a daydream. What I daydreamed was kind of specifically the broad strokes, shell and outline of the movie and it remained that to this day.
JWK: So, you met with David. I guess you told him how you connected to his brothers' music. How did that become let's do a movie together?

DLS: I sat down with Dave and I said "Look, I know Rich would not want a movie made about him." And he said "Well, you're right." And he said "Why would you want to make a movie about him?" I said "I didn't know him personally but I was an audience member to this life and God used that to change me. I just want to give other people the same opportunity."
From there, you know, it didn't happen overnight. We basically just started a friendship.  He came out to LA like a month later and we hung out. He said "What are you up to?" And I said (again) "I'd like to make a movie about your brother." And he goes "I know" and then that was it. Then a few months later, we had an investor approached me about doing my next project. I called up Dave and I said "Look, I can go make another stupid comedy but what I'd really love to make is this movie." I think we had built up enough of a friendship by that time where he got a sense of who I was and what I was about and kind of communicated that to the family.  And they decided to go forward with it at that point.
JWK: So, before this movie you had done mostly comedies?
DLS: Yeah — Not Another Not Another Movie with Chevy Chase and Burt Reynolds and…Michael Madsen.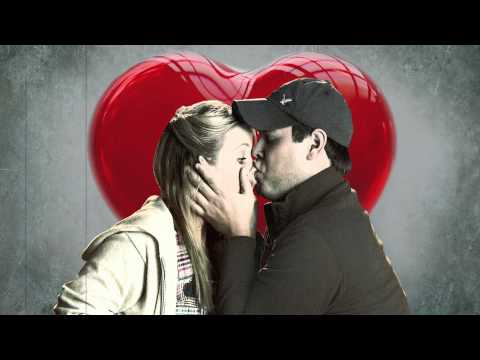 JWK: So, you were an actor, writer and producer on that film. Ragamuffin is quite a shift in tone.

DLS: Yeah, for sure, a big shift in tone. It was a passion project.
JWK: What do you hope the film accomplishes?

DLS: I think whether you're a Christian or you're not a Christian, probably the hardest reality to accept is that the God of the universe…could not just love us because He theologically has to but because he actually likes us and is fond of us. Either you believe that or you don't believe that. That is one the hardest concepts to really find authentically true — but, at the end of the day, that's what the Gospel of Jesus was all about — that He is wildly in love with us. We can't do anything to earn God. All we can do is accept God and His love for us. So, if this movie kind of brings one person closer to that reality the last four years has all been worth it.
David Mullins:
JWK: On a personal level, what made you decide to go forward with this movie?
DAVID MULLINS: Really the thing that drove it was Dave's heart for the story that he wanted to tell. When he approached me — and our family, through me — his heart for just talking about that way that God had impacted his life through Rich's story. He talked about (how) he wasn't sure that he would be a believer if it wasn't for what God had done through Rich's life. The thing that he said was, if the story had that kind of impact on him, he felt like it still could have that impact on others. (He said)…if were a painter he'd want to paint pictures (about it) but he worked in film so that was his dream (to tell Rich's story through film). That just kind of struck a note with us. Because that was about 12 years after the accident, I think there was enough time that had passed that made it a little easier to agree to.
JWK: I find it interesting how he had this passion to tell this story and then — through coincidence — he meets you.
DM: Yeah. I was on staff at a church in Indianapolis and he had come into town. A guy that I was on staff with was over at our young adult ministry and had brought him in for an event…As they talked, he found out that I was on staff at the church and asked my buddy if he thought I'd meet him for lunch because he'd just like to meet me and talk to me and then also share his idea about the movie.
JWK: It was 12 years but, still, was it hard to watch be part of pulling this movie together and to your brother's story being filmed?

DM: There were things that were difficult all the way through the process…but, overall, it's been a really good thing for me. I think because of the time that has passed, it made it where it's a little bit more celebratory instead of mourning…I think the time just allowed for some clarity.
JWK: How would you describe your relationship with your brother?
DM: I would say we were close although age-wise he was 12 years older than I am. So, we didn't really grow up together or get to spend significant large amounts of time together, you know, from the time that he left home to go to college. But I always felt that we were very close and I think he would say the same thing. Most everybody I know that knew both of us would say that we were. He had a huge influence on me.
JWK: Tell me about your brother's fascination with St. Francis?

DM: He saw the movie Brother Sun, Sister Moon and I think the thing what just really grabbed him was the way that Christ got a hold of St. Francis and St. Francis just gave himself to pursuing God, the radical nature in which he really (renounced) a lot of things and the simplicity of the life that he lived through the vows of poverty, chastity and obedience. I think those things really grabbed him and in some ways became a little bit of a marker or pattern to look at (to say) "Well, wait, what are some of the things that are making my life in pursuit of God more complicated and how do I simplify that and keep Him first?"
JWK: There's some speculation that at the time of his death your brother was considering becoming a Catholic. Do you think that's true?

DM: I think he absolutely was studying the Catholic faith and was looking at it. Yeah, I think one of the things that I witnessed in his life — all the way through his life — was (his) looking at different traditions in the Christian faith and the strengths that they brought — and what did that tradition know about God that the tradition that he was in didn't? So, I think the Catholic faith was one of those that he was going "Hey, there are some strengths here that the Protestant side of things may not have." Would he have converted? I don't know. It depends on who you talk to. I don't know what he would have done but I know he was interested in the Catholic faith.
JWK: And you're carrying on your brother's legacy through the Legacy of Kid Brothers of St. Frank. Can you tell me about that?

DM: The Legacy was started about a year after his accident. Our family and then a number of his friends…kind of came together to form the Legacy. The idea of it was to primarily try to teach music and art on different Native American reservations and through that to be able to live out the love of Christ. We got that started…about a year after his accident and then I worked with it for…about three years…I left it to do some traveling and speaking and ended up back on staff at the local church in Wichita that we were attending. Some of his friends carried it on and that biggest thing that's continuing to happen is David and Lisa Sprinkle with a Ministry called Hope in Transit.  They worked with us in the Legacy and they kind of launched out on their own. They're in the southwest doing a traveling music school where they partner with local churches and are able to do ministry through that.
JWK: And what are you doing now? Are you going to continue making films?

DM: I am currently working for UpDog Studios. They're one of the producers of Ragamuffin. I'm on staff with them as a corporate chaplain…We have about ten companies — as well as a small private high school and middle school. I serve as kind of a pastor and chaplain to the employees in those companies and in the school.
JWK: What to hope to do going forward?

DM: You know, just whatever ministry opportunities present themselves, really. I gave up knowing what they future holds when he was killed. Really, my life has been vastly different so I gave up knowing what the future was going to be.
Rich Mullins performing and reflecting on his popular Christian song Awesome God:
Encourage one another and build each other up – 1 Thessalonians 5:11