Here's today's dispatch from the crossroads of faith, media and culture.
UP, UP and away in 2014-2015. With sci-fi Noah taking on water at the box office, the UP TV network may just tap into that large swath of the audience thirsting for a more traditional (and decidedly less dark) retelling of the Biblical epic. The cable network known for its UPlifting Entertainment brand has announced that the UP Original Movie will air sometime in 2015.
Noah is part of an impressive slate of films UP TV, which is projected to reach 73 million households in 2015, plans to showcase over the course of this year and next. That list includes:
Apple Mortgage Cake (Easter Sunday, April 20)
The film is based on the incredible true story of Angela Logan (Elise), a single mom who, with just ten days to come up with $4,000 to save her home, decides to market the delicious dessert she learned to bake at her grandmother's side.  Four-time NAACP Image Award-winner Kimberly Elise (Diary of a Mad Black Woman, Close to Home) stars.
Where's the Love? (Saturday, May 3)
A romantic drama featuring two popular, married TV talk show hosts, played by Lamman Rucker (UP's Sugar Mommas, Meet the Browns) and Denise Boutte (Meet the Browns, Days of Our Lives), who dispense relationship advice as their marriage starts to crumble.  The ensemble cast stars Terri J. Vaughn, Karon Joseph Riley, David Banner, Darian "Big Tigger" Morgan, Ahmed Lucan, Shirley Strawberry, LeToya Luckett, Kandi Burruss, Tommy Ford, Angie Stone.

My Mother's Future Husband (Sunday, May 11)
A romantic light-hearted drama about 15-year-old's quest to find her mother's "future husband." Lea Thompson (Back to the Future, Caroline in the City) and Matreya Fedor (Cedar Cove) star.
Love Finds You in Sugarcreek (Sunday, June 1)
In the heart of Ohio's Amish country, Rachel Troyer is a tireless policewoman with serious overprotection issues.  Worried about the health of her Amish aunts, Rachel convinces the trio of old women to retire from running the Sugar Haus, an inn they've owned for decades.  When Joe, a penniless stranger, shows up on the Sugar Haus's doorstep, Rachel's aunts allow him to stay.  Joe's a charmer, but his reluctance to talk about his past raises Rachel's suspicions.  When Joe's stay at the Sugar Haus extends into tenure as the inn's handyman, Rachel employs her police training to uncover his secrets.  What she discovers is more shocking than she ever expected…
Filmed on location in Sugarcreek (Ohio's Amish Country), this romantic mystery/suspense drama stars Sarah Lancaster (Chuck, Everwood), Tom Everett Scott (That Thing You Do!, Southland) and Kelly McGillis (Witness, Top Gun).  Produced by Mission Pictures. Based on the book by Serena B. Miller.
My Dad is a Soccer Mom (Saturday, June 21)
Marion "Mad Dog" Casey is one of the biggest, baddest names in football.  But lately his performance on the field has left a lot to be desired.  Marion is cut from the team and no one else is rushing to sign him.  He is not happy but his wife Holly, who has spent many years being a stay-at-home mom for their 10-year-old daughter, sees this as an opportunity for her to pursue her career ambitions in interior design.  After chauffeuring his daughter to ballet and theatre class, Marion discovers that she has a knack for soccer.  He signs her up and begins his new life as a Soccer Dad – the only 300 pound, overbearing, ex-NFL player in the group!  As he navigates the trickiness of being a hands on parent, Marion discovers the joy of his new relationship with his daughter.
Comeback Dad (Sunday, June 29)
Nima Babineaux looks like a woman who has it all – she is an accomplished pianist who runs her own music school and is engaged to Spence who adores her.  But, in truth, she has never recovered from her alcoholic father walking out on their family and it has made it hard for her to truly trust anyone.  When her father, Othell, decides it is time to make amends and tries to reenter her life, Nima begins an emotional and eye-opening journey she could have never expected.  2013 honorable mention winner in UP's Faith & Family Screenplay Competition at ABFF.
Rocky Road (Sunday, July 13)
Mark Salling (Glee) plays Harrison, a guy who has the corporate apartment, expense account and big office at his prestigious Wall Street firm.  But it all comes crashing down in an instant when his firm suffers catastrophic losses and is forced to downsize.  Harrison, now broke, returns to his parents' house in a quaint New Hampshire township.  Harrison pretends that he is taking a long overdue vacation, when, in fact, he is living his worst nightmare – moving back with his parents and working his old route in his father's ice cream truck business.
Mary Jo's Candy (Saturday, August 16)
Candace "Candy" Myers is a popular news anchor who is devoted to her job.  Her ordered life turns upside down when she learns that her biological father has been trying to contact her.  After she discovers that he has recently passed away, her attention turns to her stubborn biological birth mother who rejects her advances.  2013 Winner of UP's Faith and Family Screenplay Competition at ABFF.
Coffee Shop (Sunday, September 14)
Donavan Turner has not been successful in love, but she does have the support of her sister Becky, Becky's boyfriend Kevin and the wonderful cast of regulars that frequent her coffee shop daily.  They are a close-knit group, more family than customers and employees.  Things get complicated when Donovan begins a romance only to have her ex-boyfriend return to declare his love for her.  Stars Laura Vandervoort.
Match Made in Heaven (Sunday, October 12)
Life would be perfect for Reverend Casey Hart if it weren't for parishioners who keel over during her sermons, steal money from the collection box and don't believe a woman should be a minister.  Not to mention the very inconvenient feelings she is suddenly having for her long-time friend, fellow seminarian and verbal sparring partner, David Swenson.  It isn't until Casey is thrust into the position of senior minister for her church, however, that she discovers the real cause of her discontent: her fear of failing has become stronger than her faith in herself.  Stars Samaire Armstrong (Resurrection), Brendan Penny and LeToya Luckett (UP's For Richer or Poorer).
Mistletoe Radio (November)
Pepper Sweeney, a cynical radio show host in New York, gets suspended and begins working at a station in Harrison, Nebraska. Samantha McCoy, another radio host in Harrison, is unapologetically romantic and nostalgic, especially at Christmastime.  She is immediately at odds with Pepper who never met a sentiment he couldn't twist into a punch line and has no use for Christmas. When Samantha and Pepper's "war of words" catches the attention of the small town, their joint show becomes a hit and they start to see something in each other brought to the surface by the romantic holiday season.
Christmas Tree Farm (December)
Annie Logan grew up on a Christmas tree farm in rural Vermont.  One day, as sickly trees were being cut down, Annie ran and saved her favorite even after the axe had made a gash in the trunk. Now, in her late twenties, Annie is living in Manhattan pursuing her writing career.  Annie is devastated when she learns from her brother that the bank is foreclosing on her parents' tree farm and all the trees will be cut down to make way for a golf course.  A depressed Annie has to prepare her boss's home for the holidays and she orders a seven-foot tree.  Much to her shock, she sees a distinctive gash on the trunk of the beautiful tree that is delivered. Certain that it is the tree of her youth (and a sign), Annie grabs "her" tree and travels back to Vermont to help her parents save the farm.  Stars Lacey Chabert (Party of Five).
Paper Angels (December)
Based on the book by country star Jimmy Wayne that describes how the Salvation Army Angel Tree program for needy kids helps two families find hope during the Christmas season.  Abused wife Lynn takes her two kids and leaves her alcoholic husband, moving to another town.  In that same town, we meet Kevin, whose company is on the brink of shutting down due to the economy.  He is married to Jenny, who is in a difficult pregnancy with twins.  Lynn's son, Thomas, starts a new school and becomes the target of a bully who is threatened by how well Thomas plays basketball.  Unable to join the high school team, Thomas goes to the community center where he meets Kevin and the two of them become unlikely friends.  Little do they know the tremendous impact they will have on each other's family.
 Projects confirmed for production/premiere in 2015 include:
Noah
This biblical epic will present a new take on the well-known Bible story of Noah who, after hearing the voice of God, begins building an ark in anticipation of a great flood that will wipe out evil.   Noah's own beloved sons as well as his nephew who is like a son to him, think Noah is crazy and don't support him.  But his devoted and loving wife decides to build the ark with him in a show of unconditional support and love.
Life of a King
The true story of Eugene Brown and his one-man mission to give inner-city kids of Washington D.C. something he never had – a future.  He discovered a multitude of life lessons through the game of chess during his 18-year incarceration for bank robbery.  After his release and reentry into the workforce, Eugene developed and founded the Big Chair Chess Club to get kids off the streets and working towards lives they never believed they were capable of due to circumstances.  The movie reveals his difficult, inspirational journey and how he changed the lives of a group of teens with no endgame.  Stars Cuba Gooding Jr., LisaGay Hamilton, Dennis Haysbert and Richard T. Jones.
Polka Dot and Luey
Penelope "Polka-Dot" Daught is a precocious 12-year- old forced to grow up quickly because she has a seriously ill mother.  When she meets police officer Cooper and his dog, Luey, Polka Dot's life changes for the better.
Music to My Ears
Jessica Terrill plays piano, sings and writes music.  Jessica has stayed in Seattle to help with the family business leaving her musical dreams unfulfilled.  Until…she is asked to help with the failing church choir in her community and her dream starts to come alive.
Demolition Girl
Inspired by a true story, Maggie, 18, lives in rural Louisiana.  Pretty, extremely smart and a tomboy through and through, Maggie's hobbies are riding a dirt bike and rebuilding engines. She has also received a full scholarship to Harvard in the fall.  Hank, Maggie's dad, is a hard-working blue collar guy who wants more for his daughter.  Even though he taught Maggie to drive and work on cars when she was eight, he is upset when she announces that she is going to postpone college to enter the Mud Race in her own mud truck and beat all the guys who don't think girls should be racing.
Stars, Strips and Accessories
Amanda Morton is at a crossroads in her life – her boyfriend has broken up with her because she is not serious enough and she has lost her job because she is not ambitious enough.  She is at rock bottom when she sees an ad on TV for the Army.  She heads to the recruiting office and becomes the ultimate fish out of water.
Mothers of the Bride
Jenna Wolf is getting married to her long-time boyfriend, Christopher.  Jenna is extremely close to her mother, Debra, who told her at an early age that she was adopted.  Now that she is getting married, Jenna would like to find her birth mother and share her happy news.  Much to everyone's surprise, Jenna's biological mom is a famous event planner.  Debra, who dreamed of planning her daughter's wedding, now finds herself competing with a professional for control of the wedding and Jenna is right in the middle of her two moms.
 In addition to these films, two scripted and two non-scripted series are in development to join the UP lineup in 2015. If all goes well, they'll join the family drama Heartland and the reality show Bulloch Family Ranch.
Tomorrow: A look at the 2014-2015 plans of ASPiRE, UP's sister network which focuses on positive entertainment aimed at the African-American audience.
______
Not silenced. Alone Yet Not Alone, a faith-based family drama that is perhaps best known for having its 2013 Best Song Oscar nomination controversially revoked, is slated for a broad release in over 200 theaters nationwide June 13, 2014. The flagship production of  Enthuse Entertainment stars Kelly Greyson (Return To The Hiding Place)  with Jenn Gotzon (God's Country, Frost Nixon) and actor/musical artist Clay Walker (Clay Walker: Jesse James). 
Alone Yet Not Alone is based on the true story taken from the historical novel of the same name written by Tracy Leininger Craven that speaks of hope triumphing over despair, of faith overcoming fear and of victory prevailing over adversity. 
Last fall the movie was shown at 11 select locations as part of a "sneak peek" week long release (Sept. 27, 2013), achieving the second highest grossing per screen average (combining theater ticket sales with Seatzy ticket sales) in the country.  Alone Yet Not Alone banked $11,434 per screen average in its limited release opening in Grand Rapids, Mich.; San Antonio, Houston and Dallas, Texas;  Knoxville and Franklin, Tenn.; Raleigh-Durham, N.C.; Atlanta, Ga. and Colorado Springs, Colo.  The Christian audience's enthusiastic reception helped rank Alone Yet Not Alone as one of the highest per screen average independently released faith-based films to date.
"Previous success has sparked a heightened interest about the film and we are excited to now introduce Alone Yet Not Alone to a wider audience this June," says Executive Producer, Ken Wales (Amazing Grace, "Christy" TV Series).
For those of you who haven't heard the song, here it is as sung by Joni Eareckson Tada, a quadriplegic with limited lung capacity whose husband Ken pushed on a her diaphragm while she recorded the song to give her enough breath to hit the high notes. Hollywood missed a real opportunity for inclusiveness by dismissing this song's Oscar participation on a technicality.  But, the Lord works in mysterious ways — as the controversy has only increased interest in the song, the film and Joni's story.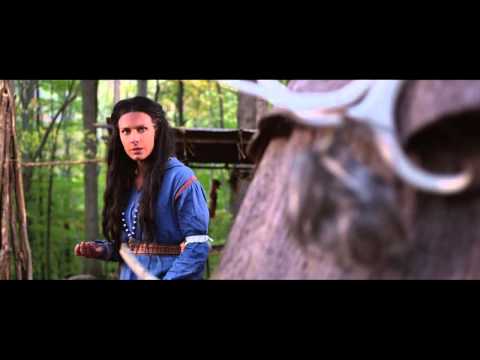 Encourage one another and build each other up – 1 Thessalonians 5:11