Here's today's dispatch from the crossroads of faith, media and culture.
Songs of God. Republic Records is teaming with 20th Century Fox and LightWorkers Media, which is owned and operated by Mark Burnett and Roma Downey, to release the original motion picture soundtrack album for the upcoming film Son of God. The collection is available in stores in North America and Canada February 25 as well as via iTunes globally the same day.
The online pre-order has recently gone live this past week here. Meanwhile, the movie will be released in theaters across the United States Friday February 28.
Oscar winner, Golden Globe winner, and multiple Grammy winner Hans Zimmer and Lorne Balfe composed the music for the film which is punctuated by lyrics and vocals from Lisa Gerrard. Enhancing the emotional impact, some of Jesus Christ's most revered teachings, from the film Son of God entwine with Zimmer and Balfe's composition. This inclusion of the film's dialogue proves utterly moving, bringing Christ's words to life.
In addition, the soundtrack album includes exclusive remixes of songs for Son Of God by multiplatinum-selling and award-winning acts such as CeeLo Green, Steven Stern & George Krikes, OneRepublic, Sara Bareilles, The Fray, Hillsong UNITED, and more. Green's poetic performance on Mary Did You Know serves as the end title song.
 "The music and talent on this soundtrack is truly such an incredible part of telling this story." said producers Roma Downey and Mark Burnett. "The great Hans Zimmer has been an inspiration since the beginning and now we are excited to be able to add even more voices to Son of God and engage our audience through music that they have yet to experience."
Label executive vice president Tom Mackay shares his enthusiasm declaring "Son of God is a film that Mark and Roma were called to create. Every detail of this film has their meticulous approval for authenticity and accuracy. They applied that same passion and attention to detail with the soundtrack as well.  All of us at Republic Records are thrilled that Mark and Roma chose us as their label partner to help create this soundtrack and partner with them on its release."
Son of God tells the story of Jesus Christ from birth following his incredible journey and examining his crucifixion and resurrection. The soundtrack adds a passionate and powerful musical accompaniment to this riveting tale, matching the emotions conveyed on the screen. Son Of God is the first feature film release for LightWorkers Media.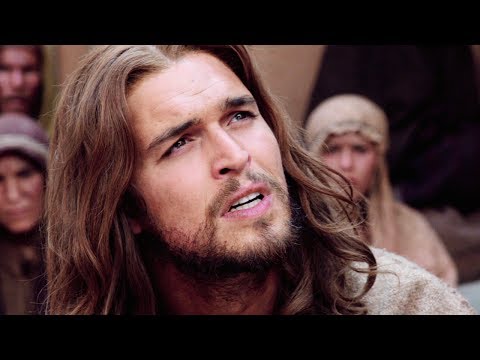 By the numbers, faith/family-friendly films do best. Movieguide, which bills itself as "The Family Guide to Movies and Entertainment," is out with its 22nd Annual Report to the Entertainment Industry and it provides convincing data that clearly shows what this blog has been contending for some time:  that moviegoers are drawn to movies that prefer clean, family-friendly movies and consistent with traditional Judeo-Christian faith and values.
"This was abundantly true in 2013," said Dr. Ted Baehr, founder and publisher of Movieguide. "For the first time ever, 90% of the Top 10 Movies in the United States and overseas were Movieguide Award winners, from Iron Man 2 and Despicable Me 2 to Frozen, Gravity and Man of Steel. Also, two-thirds of the Top 10, 60 percent, had overt references to Jesus Christ."
According to the report, movies with very strong Christian, redemptive worldviews averaged $87.07 million at the domestic box office in 2012 while movies with very strong Non-Christian worldviews averaged only $21.64 million. In fact, the report says, movies with humanist/atheist worldviews did the worst — averaging only $3.66 million.
Movieguide analyzes movies according to basic biblical principles and theology. Here are some of the highlights of the 2013 Report to the Entertainment Industry:
| | | | | |
| --- | --- | --- | --- | --- |
| Very Strong Dominant Worldviews | Count | % of All Movies | B.O. Sum | B.O. Avg. |
| CCC (Christian/Redemptive) | 18 | 6.59% | $1,567,314,394 | $87,073,022 |
| Very Strong Non-Christian Worldviews+ | 63 | 23.08% | $1,363,297,527 | $21,639,643 |
Of the Top 10 Movies Overseas in 2013:
·       All, or 100%, of the Top 10 Movies Overseas in 2013 had strong or very strong Christian, redemptive, biblical, and/or moral worldviews, earning 100% of $4.951 billion!
·       More than three-fourths, or 80%, had very strong Christian, redemptive content or worldviews, earning $3.925 billion out of $4.951 billion, or 79% of the total amount for the Top 10 Movies Overseas in 2013.
·       Also, 80% had very strong moral content or worldviews.
·       From a traditional Judeo-Christian faith perspective, none of the Top 10 had a strong or very strong, thoroughly unacceptable worldview, In fact, the report declares, 100% of them had a strong or very strong positive world view.
·       None of the Top 10 Overseas were rated R.
·       Only one, or 10%, had any excessive foul language (more than 25 obscenities and/or profanities) but 30% had a moderate level (10-25 obscenities).
·       None of them had any depicted sexual content in them, and 60 percent had no sexual references whatsoever.
Domestic Box Office:
Movies with No Foul Language Earn the Most!
| | |
| --- | --- |
| Lang. | 2013 Avg. B.O. |
| No obscenities/profanities | $65.81 million |
| 1-25 | $36.20 million |
| More than 25 | $30.43 million |
Movies with No Sex Earn the Most!
| | |
| --- | --- |
| Sex | 2013 Avg. B.O. |
| No Sex | $51.15 million |
| Implied Sex | $37.29 million |
| Strong or Depicted Sex | $24.00 million |
| Extreme Sexual Content | $17.85 million |
Movies with No Nudity Do Best!
| | |
| --- | --- |
| Nudity | 2013 Avg. B.O. |
| No Sexual Nudity | $42.81 million |
| Some or Extreme Sexual Nudity | $19.17 million |
A Family affair. After a decade-long tour, performing over 100 concerts a year, The Horn Family is slated to release their long awaited self-titled debut project on March 4, 2014 from RayLynn Records through Provident Distribution. The Horn Family album was recorded in Nashville, Tenn. and produced by prolific country artist and renowned songwriter Mark Collie who has worked with artists such as Garth Brooks, Tim McGraw, and Alabama.
The Horn Family offers a unique combination of country and contemporary gospel and is made up of Joel Horn, Tina Horn, Jamie Horn and Tracy Horn. Born for careers in Southern Gospel music, Joel and Jamie Horn were raised by their father, a Pentecostal preacher, on the tunes of legendary gospel families such as The Hinsons, Paynes and Crabbs. From what started off as a childhood passion, the two Horn siblings began to perform, eventually expanding into The Horn Family, when Joel and Jamie's wives, Tina and Tracy, came on board to offer their vocal harmonies.
Here's a sample from their repertoire: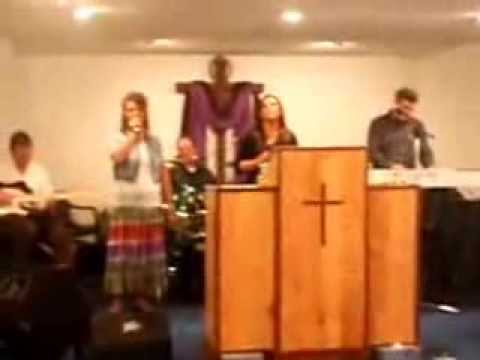 The self-titled debut album will be available at Christian retail stores, iTunes, and Amazon beginning Tuesday, March 4, 2014. For more information about The Horn Family, you can visit www.HornFamily.com or www.raylynnrecords.com.
Encourage one another and build each other up – 1 Thessalonians 5:11