Here's today's dispatch from the crossroads of faith, media and culture.
Moms' Night Out due soon in theaters on May 9: Patricia Heaton and her husband, David Hunt have executive-produced the PG family comedy which is set to hit the market just in time for Mother's Day. The movie is being touted as a faith-friendly laugh-out-loud portrayal of and parenting  — think Everybody Loves Raymond or The Middle  for the big screen.
Heaton plays the wife of a pastor (Alex Kendrick of Courageous) in the story. Also starring in the film are Sarah Drew (Grey's Anatomy), Sean Astin (Lord of The Rings and Rudy) and platinum-selling country recording artist Trace Adkins (The Lincoln Lawyer).
In the story, Allyson (Sarah Drew) and her friends long for a peaceful, grown-up evening of dinner and talk–a long-overdue "moms' night out." But to indulge in high heels, adult conversation, and not having to cut anyone else's meat, their husbands will need to watch the kids for a few hours. What could possibly go wrong? For clues on that, check out the promising trailer.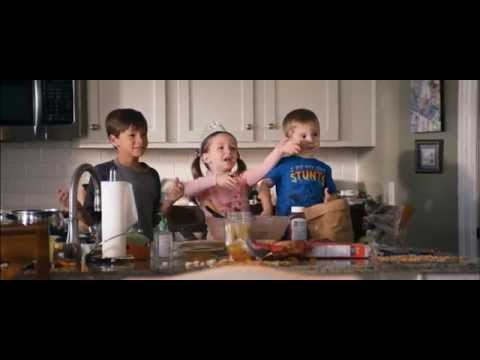 Moms' Night Out is directed by the Erwin Brothers (October Baby) and produced by Kevin Downes in association with Heaton and Hunt's Four Boys Films and Pure Flix Entertainment.  Written by Andrea Nasfell and Jon Erwin, the movie was filmed in Birmingham, Alabama.
Encourage one another and build each other up – 1 Thessalonians 5:11