Here's today's dispatch from the crossroads of faith, media and culture.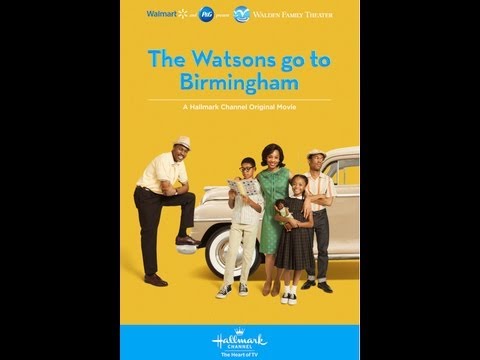 The Watsons Go to Birmingham airs tomorrow night (9/20) @ 8:00 PM ET on Hallmark Channel's Walden Family Theater.
Synopsis: Based on the much-read novel by Christopher Paul Curtis. In the Summer of 1963, Flint, Michigan is home to the Watsons, a close knit family made up of Daniel and Wilona Watson, (Wood Harris and Anika Noni Rose) and their three kids, 15-year-old juvenile delinquent Byron (Harrison Knight), nerdy 11-year-old Kenny (Bryce Clyde Jenkins) and eight-year-old adorable sister Joetta (Skai Jackson). When Byron's antics go over the top, his parents realize enough is enough and they decide the family needs a dose of Grandma Sands' (LaTanya Richardson Jackson) no nonsense approach in Birmingham, Alabama. When they arrive, they meet Grandma Sands and her friend, Mr. Robert (David Alan Grier), who show them around town as the Watsons discover that life is very different there than in Flint – and not necessarily for the better.
Mini-Review: The most ambitious edition of the Walmart/P&G-sponsored franchise yet, this film absolutely achieves feature film quality as it deals with seismic events in American history through the prism of an ordinary family caught up in an extraordinary time. Great performances all around, insightful direction by Kenny Leon and excellent production values that convincingly capture the time add up to an Emmy-worthy film. Highly Recommended.
Suggestion for Hallmark: Turn The Watsons into a TV series, sort of an African-American cross between The Waltons and The Wonder Years.
Encourage one another and build each other up – 1 Thessalonians 5:11