Here's today's dispatch from the crossroads of faith, media and culture.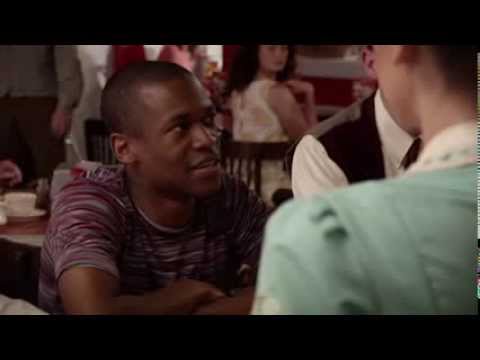 Mayoral thumbs up. You can count Birmingham Mayor William Bell as among those weighing in with praise for The Watsons Go to Birmingham. Based on the very popular book The Watsons Go to Birmingham-1963 by Christopher Paul Curtis, the world-premiere movie airs tonight (9/20) at 8:00 PM ET on Hallmark Channel's Walden Family Theater.
Speaking via a teleconference Bell, an African-American, recalled the tumultuous time in his city's history in which the film is set:
"Anyone who lived in this community, anyone who has family (who lived in this community), has heard the story about the bombing of 16th Street Baptist Church. That morning that the bombing took place, it was heard all over the city. And everyone in the city, especially of African-American descent, knew or had some kind of relationship the little girls or their families. So, it touched everybody's lives here in the Birmingham area. There were so many bombings that took place in this city — in fact, I think it's been documented that over 60 bombings occurred in 1963. That caused Birmingham to be (become known as) 'Bombingham.'
"It was a very tense time. You had African-American men — you know, back then  they were either called "negroes" or "coloreds" — that banded together to stand outside certain homes to protect those homes in their neighborhoods. They took their turn because they did not want anybody to just come in and strike fear in the hearts of their home places. What I try to share with people is that we know where the tragedy was, we know what the times were in terms of racial segregation and being oppressed by those who wanted to continue to maintain racial segregation but, out of that tragedy, out of the loss of life that took place with the bombing of 16th Street Baptist Church, came a resolve of the good men and women — both black and white of all religious persuasions in the Birmingham community to say 'We must change because we cannot have a society that would allow our churches of sanctuary to be bombed, that would allow our innocent children to bombed, maimed and crippled.'
"We now have a Birmingham that has an African-American mayor. In fact, I'm the fourth African-American mayor here in this city and that would have never happened were it not for the activities that took place in 1963.
"So I want to thank everyone who had a hand in the production, shooting and acting in "The Watsons Go to Birmingham" because it really depicts what life was (like) back then."
Note: As I wrote yesterday, I think Hallmark has a keeper here. I really recommend that you see it.
_______
Sneak peek. It's not due out until NEXT September but AFFIRM Films' When the Game Stands Tall is already shaping up as a standout in the faith-based arena. With an all-star cast that includes Starring Jim Caviezel, Laura Dern, Michael Chiklis and Alexander Ludwig, the Thomas Carter-helmed screen adaptation of Neil Hayes' best-selling book of the same name tells the true story of legendary De La Salle High School football Coach Bob Ladouceur (Caviezel) and his assistant coach Terry Eidson (Chiklis). Together, they took the Concord, California Spartans prep team from obscurity to a 151-game winning streak from 1992 to 2003 that shattered all records for consecutive victories in any American sport. Known as "Coach Lad," Ladouceur had little experience coaching football when he was hired at De La Salle, but through his unyielding focus on character-building, faith, responsibility and commitment, created one of the country's greatest football dynasties. Dern will portray Ladouceur's strong and supportive wife, Bev, and Ludwig will play the Spartans' standout running back, Chris Ryan, as he chases the state scoring record.
Even though the premiere is a year away, the promotional push is well underway — with both an active Facebook page  and Twitter account.
Encourage one another and build each other up – 1 Thessalonians 5:11