Here's today's dispatch from the crossroads of faith, media and culture.
The legacy of Vincent Price. On October 25th, it will be exactly 20 years since the legendary film actor Vincent Price from lung cancer at the age of 82. Such is the timing of Joel Eisner's new book The Price of Fame: The Film Career of Vincent Price, a labor of love for the highly-regarded entertainment historian who gained Price's authorization for the bio before his death in 1993.  Eisner had numerous conversations with Price about everything from his personal life to his film and TV career (surprisingly diverse for an actor known for horror movies) to his thoughts on the afterlife and his own experiences with the supernatural.
Though Eisner, a noted entertainment historian, has had success publishing other books (notably about the classic TV series Batman and Lost in Space), this one took a labyrinthine road to publication which now seems almost eerily fortuitous. Something that, who knows?, may be amusing Price as he watches from his perch in the afterlife.
I recently had the opportunity to ask Eisner about his book. In his responses, he provided generous helpings of the actor's own words.
JWK: How did you connect with Vincent Price and what were your conversations with him like?
JOEL EISNER: In 1985, I was conducting interviews for a book I was writing, called The Official Batman Batbook, about the 1966 television series. Vincent had played Egghead on the show so it gave me a reason to contact him. After we discussed the show, I proposed the idea of co-writing a book about his films. At first he was reluctant because he had been burned by publishers before on a couple of unrelated books he had written. Plus he never cared for biographies as he felt that the work was more important than what transpired in the private lives of actors.  However, he wanted to see how the Batbook turned out before making a final decision on the project. During the time between our first conversation in August 1985 and the publication of the book in the Summer of 1986, I kept in touch with him by phone (we were on opposite sides of the country), and we starting talking about his most recent projects.
After he received the book, he was far more interested in doing the project. He told me however, that he was not physically up to doing the research necessary to cover all of his film work. I told him I would do all the research work and all he would have to do is annotate each film and make any corrections or additions he wanted to make. That was fine with him, and so I went forward with tracking down as many of his films as I could. Unfortunately, without the resources I have now, the research took a long time. We still kept in touch and I got a great deal of material from him, but soon his wife took ill and died, Within, two years Vincent passed away as well.  Prior to his death, he wrote me that he could no longer continue with the project and encouraged me to finish it on my own.
JWK: What were his early family years like?
JE:  Vincent grew up in an upper middle class family in St Louis Missouri. He was the baby of the family with three older siblings (two sisters and a brother). His father was the President of the National Candy Company, which specialized in jawbreakers and jellybeans. His grandfather invented Baking Powder (which he later sold to the Royal Gelatin Company). Vincent is a direct descendant of one of first families that settle in America:
VINCENT PRICE (ON HIS FAMILY HERITAGE): "My first ancestor in this country was a fellow named Peregrine White. (My grandmother's maiden name was White). He was born on the Mayflower the day it landed at Plymouth Rock (If they had known about me, they might have thrown him overboard!) and, as the first child in the Massachusetts colony he received a grant of land which today is one of the farms which supplies the Howard Johnson's restaurant chain."
JWK: You say that Vincent Price's experiences with the supernatural extended beyond the movie screen. Can you explain?
JE:  While Vincent was raised in a devoutly religious atmosphere, his life was not devoid of the supernatural elements which would foreshadow his future career in horror film business. Vincent believed "there are mental powers men have scarcely tapped and little understand." He was certain "there are spiritual powers that come to warn us, to humble us, perhaps, when we become arrogant and are carried away with our own importance. Individuals, as we are aware, are as variable as the weather. They seldom enter or leave our lives in precise fashion. In certain unique cases, a presence may seem to appear to us after death. This "spirit" or "unbidden guest" –call it what you will—seems reluctant to relinquish his hold on life."
Vincent recalled two unusual incidents that occurred in his early life. The first happened (as he learned later), when he was a baby:
VP (ON HOW HIS MOTHER'S SUPERNATURAL EXPERIENCE MAY HAVE SAVED HIS LIFE): "I slept in a room by myself in a crib. Over it was hung a heavy brass lighting fixture. One evening, well after midnight, my mother woke up and made an unprecedented trip to my room. Apparently I was a child who never woke up at night. But this night she came to my room, reached above my crib to turn on the light, and the whole fixture dropped into her hands. She put the heavy object carefully by my crib and went back to her room and to bed. The next morning she asked my father to test that fixture, saying she had had dream that it was loose. Upon discovering the fixture safely on the floor my father recalled Mother's nocturnal visit to my room and reminded her of it. When the implication of this near-accident reached her consciousness, she fell into a dead faint and never could be induced to mention that incident again."
JWK: How about the second incident?

JE: The second incident had a more ghostly tone to it as Vincent recalled.
VP (ON ANOTHER FAMILY ENCOUNTER WITH THE UNEXPLAINED):  "As a child, I never tired of hearing and rehearing the tale of my young uncle, and how his uneasy spirit was comforted. This story was first told to me when I was just past my tenth year, and I accepted it wholeheartedly with a child's faith. Nothing has happened in the intervening decades to make me discount what I at first accepted so readily.     
"My father's brother was accidentally killed on a hunting trip and the news of his death greatly affected his mother, my grandmother. She took to her room and did not emerge for months. Then suddenly, one evening, she appeared for dinner and joined the family, apparently recovered from her grief. That night, in the drawing room, she quietly rose from her chair and, as if acknowledging an unseen request, went to the piano, sat down and played a piece no one had ever heard before. When she had finished, she smiled and conversationally thanked her dead son for requesting that piece. Needless to say, the others were stunned, mainly because they knew she could not play a single note of music, and never had!
"She repeated the same performance every night for a week, playing the piano beautifully, always a different tune. Then on the last night, she spoke once more to her dead boy, thanked him again, and this time said: 'Good night. and rest, my dear one, I shan't play for you again.'
"This story was told to me as gospel. Those who witnessed the event, while amazed, nevertheless accepted it as a blessing, because it brought the poor lady solace. It cured her grief and, they felt, comforted the young man's spirit and put him to rest."    
"My reaction to the tale was one of pride to know my family, while worldly in all the best ways, had enough spiritual imagination to be grateful for this miracle, and accept it without question. Possibly the only Doubting Thomas in the group was my father, who racked his brain time after time for a possible explanation, but could find none."
 "I grew up hearing many stories of this kind concerning the fate of certain members of the family. Later, when I was well advanced in my career, I found myself cast in various film roles that caused me to ponder the inexplicable, and yet I prefer to believe in my philosophy of life because, frankly, it makes the world a far more varied and exciting place."
JWK: Did he have any personal supernatural experiences that he related to you?
JE: In the fall of 1929, Vincent entered Yale University as an art history major but later turned his attention to the study of English, when he decided to become an actor. Having had no formal training as an actor, he considered joining the Yale Drama School but he changed his mind when he found the group to be too "pre¬cious".
While at Yale, Vincent had his first adult encounter with the supernatural which set the path for the future king of horror films"
VP (ON HIS OWN EERIE EXPERIENCE): "It was at a very formative period in my life…I was faced with the choice of going out into an academic life or a creative artistic life. I just didn't know what decision to make.
"One night I was pondering over the matter and I asked my roommate, a very square, staid sort of fellow, for advice. He started to advise me against choosing an artistic career when suddenly he turned into an absolute flaming bush.  No, I'm not kidding. To me he seemed to be on fire to the point where I had to back out of the room. Now, naturally, my roommate thought I was absolutely out of my square head  but I went out and walked for about an hour, preceded by this sort of flame. It was an extraordinary and wonderful experience, and afterwards I knew just what direction I had to take. Like most manifestations it was symbolic. I knew that if I did what this fellow suggested, it would burn me up as he had seemed to me to be burned. After that I knew I had to go into something which would give me an artistic outlet."
JWK: That is very weird. How did he break into acting?
JE: While studying art in England, Vincent became involved with the Gate Theater. A private subscription theatrical group run by John Gielgud. At first he was brought, as technical consultant, to help the cast members speak with an American accent for a production of the play Chicago (years before it became a musical). But then he was asked to costar in a play about Queen Victoria in the part of Prince Albert. Partly because he looked like Albert and partly because he spoke German (which Albert was). The play was so successful, that American producer Gilbert Miller came over to England to buy the play for his then star Helen Hayes. He also hired Vincent to come back to America to star opposite Miss Hayes on Broadway. Vincent who had no formal acting training became an overnight Broadway star at the age of 24.
VP (ON HIS RELATIONSHIP WITH HELEN HAYES): "I was young, inexperienced, and Helen was wonderful to me. Helen was about thirty-five years old and had been in show business since she was five. By the time she was seven she was already a star. She gave me what I might call my first real acting lessons. She was also the first one to teach me what 'upstaging' means.
"In one of my scenes with Miss Hayes, we were supposed to start, sitting in chairs on the stage, talking to each other. She was slightly upstage, but she kept moving farther and farther upstage until the end of the scene she was at the back wall and I had my back to the audience. Helen Hayes was a tiny woman, but she could move furniture marvelously!"
JE:  Intimidated by his costar, Vincent conceded that he once took acting lessons. Like many of his contemporaries, he was intrigued by the Stanislavsky method.
VP (CONT'D): "But I didn't tell Helen I was taking classes, Vincent recalled.  "I'd been portraying Prince Albert as a rather simple, straightforward fellow. Then, as my teacher suggested, one night I played him in a more emotional way. After the first act, Helen stopped me backstage. 'What's come over you?' she asked. 'Whom do you think you're playing, the Russian Czar?' That put an end to my acting classes, and I went back learning from the best in the business, Helen Hayes."
JWK: When did he begin drifting into horror films?
JE: He made his first Horror Film in 1940 playing title role in The Invisible Man Returns, but his career in "terror films" as he (and Boris Karloff) like to call them. Really began in 1953 when he was chosen to star in House of Wax, The first 3-D big budget film produced by a major studio. The film was a big hit and Vincent was offered more genre films but except for The Mad Magician, he turned them all down.  It wasn't until he starred in four films in the late 1950's that he became truly associated with the horror genre. The Fly (in which he was the Fly's brother and not the title role as many believe), The Return of the Fly (same part only now he was the Uncle of the Fly,)  and  two films made for producer William Castle — House on Haunted Hill and  The Tingler.  However, in all four films he was not the villain, but these four films brought him to the attention of producer Sam Arkoff of American International Pictures and director Roger Corman who cast Vincent in what was to be the first of many films based on the works of Edgar Allan Poe, namely The Fall of the House of Usher.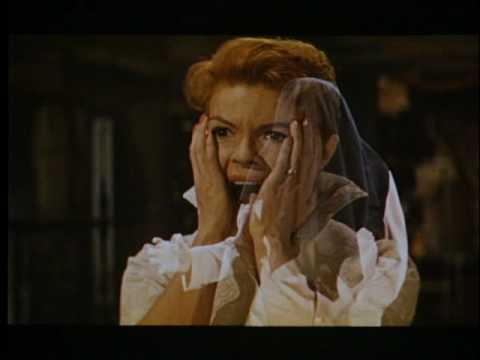 JWK:  Tell me about his relationship with Boris Karloff.
JE: Vincent first met Karloff  when they were cast together along with Basil Rathbone in the 1939 film Tower of London. Boris and Basil were the villains and Vincent became one of their victims. While (there were both) many years older than Vincent, they all became fast friends despite (despite the fact that) they would not work together again in a film until the 1960's
In  The Tower of London. Vincent  was offered the part of Edward IV, (which was later given to actor Ian Hunter) but instead opted for the smaller yet colorful part of the Duke of Clarence, a role which almost cost Vincent his life.
The film depicted the story of Richard, Duke of Gloucester, a humpbacked tyrant who became King of England by doing away with the members of his family who stood between him and the throne. Along the way to the top, Richard (played by Basil Rathbone) challenges his brother Clarence (Vincent Price) to a duel of drink. Going into the wine cellars, the brothers try to drink each other under the table with the winner gaining Clarence's valuable land holdings.
While viewing the completed film, you get the impression that both men were having the time of their lives but, as Vincent recalled, things are not always as they appear. (As Vincent remembered) "Basil and I had to rehearse that drinking scene over and over again.  I nearly threw up after drinking goblet after goblet of fake wine, which was in reality diluted Coca-Cola."
At first it appears that Clarence is the winner of the duel but Richard manages to recover and, together with his henchman, Mord, the bald-headed club-footed executioner (played by Boris Karloff), drown Clarence in a vat of wine. Well, things didn't quite go the way it was planned and it was Vincent who almost drowned.
VP (ON THE MOVIE SCENE THAT NEARLY KILLED HIM): "There was a scene in the film where Basil and Boris drown me in a vat of wine and being young and foolish, I insisted on going into the vat myself. The stunt coordinator instructed me to grab onto a bar at the bottom of the vat, count ten, and then come up for air. The ten count would allow Basil to finish the take and, also give the crew enough time to reopen the lid of the vat. The liquid in the wine vat was actually water, but Basil and Boris had used the barrel to deposit cigarette butts and old Coca-Cola bottles in. Anyway, while I was down at the bottom of that tank…holding onto the bar and counting….I heard the crew breaking into the vat with axes. It seems that my friends, Boris and Basil, had sat on top of the lid and the thing was stuck. Luckily for me, they got it open before I was in any serious danger.
"After they yanked me out of the vat by the heels, I got a round of applause from the crew, but I was disappointed to find my two co-stars, who had been very nice to me, so far, not on the set. I thought the least they could have done was to lead the applause. But they appeared a few moments later with a beautifully wrapped gift—a carton of Coca-Cola!"
JE: One of positive aspects of the film for Vincent however, was that it enabled him to develop longstanding friendships with Karloff and Rathbone, which would continue until their deaths in the 1960's. Despite the numerous monsters and villains he por­trayed, Karloff was in reality a kind and gentle man, a fact which reminded Vincent about the first time he met Boris Karloff.  "He was in full makeup. He had one shoe that was built up into a clubfoot which caused him to wobble when he walked. He also had a shaved head and a hump on his back. He came up to me with his little daughter seated on his shoulder and said,' I just want you to know that I'm not as mean as I appear'."
JWK: While most of us associate Vincent Price with horror films — or "terror films" as he and Karloff referred to them — I also remember him for being quite at home with comedy.
JE: Despite his work in genre films, Vincent always fancied himself a slapstick comedian. For every horror picture he made, he would appear on as many comedy TV shows as possible. One of his best friends was comedian Red Skelton who often had Vincent appear with him on his TV show. Vincent also made appearances with Jack Benny, Danny Kaye, Lucille Ball and many others to send up his horror image.  Over the years he did make a number of comedy films,  including Champagne for Caesar, Curtain Call at Cactus Creek, Dr. Goldfoot and the Bikini Machine and  the horror comedies The Raven and The Comedy of Terrors (which) he did with Karloff, Rathbone and Peter Lorre.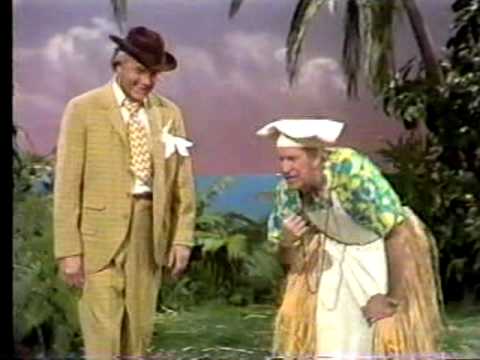 Vincent was a cultured man who loved art and cooking and had written a number of books on each but (he) found himself typecast in horror films as the boogeyman. So, he did everything he could to counter that image. In later years he appeared on games shows,  did cartoon voice-over work for Disney and costarred opposite  Scooby Doo on a Saturday morning cartoon series. Yet despite all of that he was one of the most down to earth and approachable men anyone could meet.
JWK: Of course, his most famous comedic role was probably on the TV show Batman. 
JE: In 1966, Vincent made his first appearance on the Batman television series, a wonderfully comedic role for which he is still remembered for till this very day.
VP (ON BEING A BATMAN VILLAIN): "I was cast as a character named Egghead, with dialog by Stanley Ralph Ross splattered with EGGaggerated and EGGSplosive props. The script was art of its kind, carefully thought out and followed to the letter by the director and cast. I was amazed at the dedicated attention to the production in every detail. My make-up as Egghead was supervised by producer William Dozier himself and created by a master make-up artist, Ben Nye. My costumes were a triumph of camp, done by Jan Kemp. But the real surprise came in the inventiveness of the sets as imaged by the art director, Serge Krizman."
"In this Batman episode he let the range of his talent have free play and created one set in particular that could stand on its own in any pop art exhibition. Everything in this set, which was Egghead's hideout, turned up egg-shaped. The three-dimensional vistas in the background were egg cutouts on brightly colored flats. The furniture was halved hard-boiled eggs on legs but it was the mural on the wall and the mobile that really brought out his talent. The mobile, from which Batman had to swing in his effort to overcome Egghead and his sidekicks, was a marvelous design of eggs on metal bars – almost a Calder creation and the mural was a fried egg sunny side up with a rasher of crisp bacon on an orange wall."
JE: One of the many memorable moments of series was the egg fight during the episode's climax, and as Vincent remembered:
VP (ON EGGING ROBIN AND WHY HE CHOSE TO APPEAR ON BATMAN):  "I was required to hit Burt Ward (who played Robin) with an egg. The crew was fed up with Burt so they had me throw two dozen eggs at him, and he had to stand there and take it… 
 "…The reason I did Batman was because I had a child (daughter, Victoria) at that time who was very young and who watched Batman. Still I was thrilled to be on the Batman series…I really felt that it was one of the most brilliant television series ever done. The imagination and the creativeness that went into those shows were extraordinary. They were way ahead of their time. The sets alone were had all of the imagination of a fairy tale. These characters were wonderful and marvelous actors did them and they were great fun.
 "I did a lot of these types of shows for my children and for the child within me. I am a real case of self-arrested development. I don't ever let myself grow up all the way.    Children wander down the most wonderful paths in life…We sometimes find it too muddy for us when we grow older. Or too dangerous. Children have no fear. 
JWK: Of all his movies, what were his personal favorites?
JE: Vincent had several favorites. Each for different reasons. In no particular order (they included) Theater of Blood,  Laura, Green Hell,  House on Haunted Hill,  Pit and the Pendulum, The Tingler, The Great Mouse Detective, Song of Bernadette and The Baron of Arizona.  But he truly liked the part he did in the film Laura.
[youtube]http://www.youtube.com/watch?v=2zlUtsxsckA[/youtube]
JWK: What was his own family life like? I mean as an adult.
JE: Vincent was married three times in his life. He met Coral Browne on the set of Theater of Blood. Vincent starred as hammy over the top Shakespearean actor  who murders the critics who refused to give him an award, using the death scenes from Shakespeare's plays.  Coral was playing one of the critics. And despite electrocuting her with a hair dryer, he fell in love with her. They were constantly sneaking off to the dressing room to spend time together, which as a result, caused frequent reprimands by the director for returning late to the shoot.
When he returned home to America (the film was made in England) his 2nd wife filed for divorce and Vincent  married Coral a short time later.  Coral was Catholic and Vincent was an Episcopalian by birth. The two struck a deal when then they decided to marry. Vincent would convert to Catholicism and Coral, who was a British citizen, agreed to become an American citizen.
JWK: Some of his films dealt with faith. Can you tell me about those?
JE: During his career Vincent appeared in a number religious-themed productions, including The Song of Bernadette, The Keys of the Kingdom,  The Ten Commandments and Brigham Young, Frontiersman (playing Joseph Smith). Vincent was under contract to Fox for the first three films and was just assigned a role in each picture. They only thing he remembered about Bernadette was that the film had so many delays it took over 11 months to complete, So, during his paid  time off between shooting, he opened an Art Gallery which catered to many of the Hollywood celebrities. (He did) The Ten Commandments, in which Vincent played the fictional part of Baka, because he felt that you have not made it in Hollywood unless you did a Cecil B. DeMille picture.
JWK: Did Vincent have any other-worldly experiences after becoming famous?
JE: On November 15, 1958, Vincent encountered (what he called "0ne of my most perplexing experiences in the mysterious realm of extrasensory perception."…This occurred on a plane, which was coming into the New York Airport."
VP (ON HIS FRIGHTENING PREMONITION): "That day, a heavy fog hung in the air, and I felt disappointed at being cheated of my 'view.' The air was so thick that it was really impossible to see anything, so I picked up a magazine by way of diversion. I casually thumbed through it until my eye chanced on a picture of a handsome actor engaged in filming a Biblical spectacle in Spain. I never knew this actor very well. I'd done one picture with him years before but, (in) the few times we had encountered each other since, we felt we might like to know each other better. Unfortunately, nothing ever came of it.     
"Now, as I looked down at the magazine and gazed at the clear-cut features of Tyrone Power, I felt extremely depressed. The magazine fell from my hand and I could not bring myself to retrieve it. I glanced out the window. Somewhere out there in the shifting clouds, something was trying to spell itself to me. I swear this is true! I saw huge letters emblazoned across a cloud bank which said TYRONE POWER IS DEAD!
"It was a tremendous shock of course and I thought that I was seeing things at first. I looked around and couldn't see anybody else acting as though they'd seen the words. But I had definitely seen these words which were like giant teletype that were lit up with brilliant light that came from within the clouds.
After circling the shrouded sky for a while, the plane finally landed. I hurried to the baggage shed where I claimed my bags and turned to go for a taxi. As I went past the newsstand, my eyes were diverted—and stopped—by the latest headlines. In big, black type they proclaimed: TYRONE POWER DEAD.
"Tyrone Power had died in Spain where he was making Solomon and Sheba. He'd had a heart attack on the set while I was in the clouds. There was no way I could have known he was going to die so I didn't just imagine the words. Yet I think the words were somehow formed only for me, perhaps in my mind, like a message sent by Ty. At various times, I have wondered why I, who liked but scarcely knew this popular actor, should have had an intuition about his death. Could it be that what Tyrone and I had suspected—that we should have been friends—was granted to us both when it was no longer possible?"
JE: Even though news traveled much slower in 1958 than the news of today, the news of Power's death in Spain and Vincent seeing the headlines of the New York papers proclaiming his death on the same day is quite possible if you  keep in mind that Vincent was flying from Los Angeles to New York and Tyrone Power was in Spain. If you factor the time difference between California and Spain and add in the much slower travel time it took to fly coast to coast in 1958, there should have been plenty of time for the news to reach the east coast papers in time for Vincent to learn of his death when he landed in New York. As to having a heart attack while Vincent was in the clouds, (that) is hard to prove as he would have needed to know what time Power died and determine where he was at that same time and in what time zone he was flying through. More than likely, Power was already dead, when Vincent was headed to New York, but arrived just as the newspapers reached the airport newsstands.
JWK: You were in communication with him as his death neared. Did he offer any reflections on that?
JE: Knowing his time on Earth was coming to an end, Vincent reflected on what was to come.
VP (ON LIFE AND DEATH): "I have no sort of fear of the ending of life because I think it must be a beginning too.  I don't know where, or what or why? I am a religious person but I am not going to sit up on a cloud playing a harp. I don't believe that.  But I do believe it is a beginning. I don't think that life can be useless and just finished. I approach life as though it were a challenge."
JWK: You're something of an entertainment historian. What other book have you written?
JE:  As for the other books I have written, Television Comedy Series: An episode guide to 153 Sitcoms in Syndication is out of print. I revised the 1986 version of The Official Batman Batbook  in 2008  and it is also available from the online book stores.  Lost in Space Forever had a limited pressing and is no longer in print. I am however, seriously considering an update revision for the future. I have always been fascinated by television shows and films dealing in fantasy, sci-fi and horror. The older productions had a flare and sense of fun to them unlike seen in recent times and that is why they should be preserved and remembered — like Vincent's memories, they are part of show biz history.
Note: The Price of Fear: The Film Career of Vincent Price is available from all major online book stores including Good Reads, Amazon and Barnes and Noble.
Encourage one another and build each other up – 1 Thessalonians 5:11