Here's today's dispatch from the crossroads of faith, media and culture.
The Dream Lives On. Grammy-nominated and five-time Dove Award-winning Female Artist of the Year Natalie Grant will perform today at the 50th Anniversary "Let Freedom Ring" Commemoration and Call to Action event at the Lincoln Memorial. The event, commemorating the historic speech delivered by Rev. Martin Luther King, Jr. will also feature performances by pop music artist LeAnn Rimes and Gospel R&B singer BeBe Winans. Also appearing will be Oprah Winfrey and Forest Whitaker, both of whom are currently starring in the hit civil rights-themed film Lee Daniels' The Butler and actor Jamie Foxx and, perhaps most notably, Rep. John Lewis, who spoke at the original March on Washington in 1963.
President Barack Obama and former Presidents Bill Clinton and Jimmy Carter will deliver remarks and honor Dr. Martin Luther King, Jr.'s call to "Let freedom ring" by ringing bells at 3:00 p.m. EDT, a half-century to the very minute after Dr. King delivered his historic address.  Groups across the country will also pause to mark the 50th anniversary of Dr. King's speech by ringing bells at 3:00 p.m. EDT.
TV journalist Soledad O'Brien and actor/author Hill Harper with emcee the event which will place from 11:00 a.m. – 4:00 p.m. ET at the Lincoln Memorial.
In noting the importance of today's commemoration, King Center C.E.O. Bernice A. King (the youngest of Dr. King's four children) said "My father wanted his 'I Have a Dream' speech to inspire us to celebrate our common humanity…Together with people across America and the world, we will pause to affirm the unity of people of all races, religions and nations, celebrating the anniversary of my father's speech with moments of reverence, moments of introspection and moments of joy."
For more information on today's anniversary event visit www.mlkdream50.com.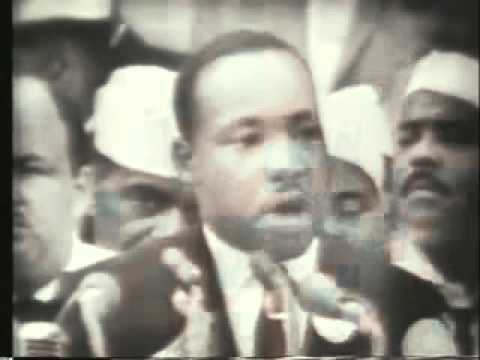 Encourage one another and build each other up – 1 Thessalonians 5:11