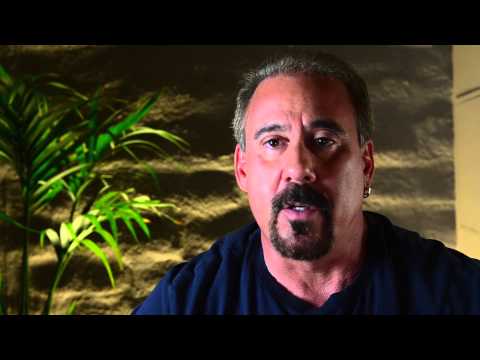 Here's today's dispatch from the crossroads of faith, media and culture.
Strength of faith. I finally got around to reading David's Goliath,  the real-life story of David Lyons, a bodybuilder/rising TV producer  who saw his whole world come crashing down around him when severe symptoms finally caused him to undergo medical tests that would eventually lead to a scary diagnoses of multiple sclerosis.
The book was sent to me by my former Fox News colleague Rita Cosby whose own excellent book (Quiet Hero: Secrets from My Father's Past) I reviewed in this space a few months back. Rita insisted that, like her own story, David's story involved perseverance and faith. Rita's perseverance led to her uncovering her estranged father's heroic fight against the Nazis in his native Poland which, in turn, led to reconciliation and forgiveness between them. David's story, on the other hand, involved persevering against a devastating diagnoses and his eventual discovery that his true strength was not to found in the hardness of his muscles but in the toughness of his faith.
The story begins with a 53-year-old David training for a bodybuilding competition and then flashes back to the hard road that got him where he is today.  A bodybuilder when he was young, David was still in great shape, was financially successful, had great kids and had a marriage that, to others at least, seemed ideal. Add to that, he also had what seemed to be a blossoming career as a TV producer. All of it (save for his relationship with his children) came crashing down like the proverbial house of cards within an alarmingly short period following his diagnosis.  David was down and seemingly out. But with the assist of loyal friends and a woman who would choose to love him even knowing the challenges and, ultimately, his own inner faith in God, he slowly began to rebuild his body and his life.
Despite all odds, he entered a bodybuilding competition — not to win a trophy but to stand among the other competitors, a living symbol of the power of God to take hold of the broken. Like Sylvester Stallone's Rocky just wanted to "go the distance" against Apollo Creed, David's mission wasn't to win a prize but to keep his eye on the greater prize. It wasn't about beating out his competitors. It was about living out his Christian creed. Throw in a little bit of Robert Duvall's alcoholic country singer's faith-based road to recovery in the classic 1983 film Tender Mercies and you have the makings of a really great and inspirational movie. And with David, today being a successful TV producer, I can certainly envision that happening.
BTW, besides his production company (Bishop-Lyons Entertainment with business partner Andrew Bishop), these days David is promoting his MS Fitness Challenge which encourages MS patients to hold on to faith and stay fit as  as they learn to live with their condition. It should be noted that he does not suggest that others push themselves to the extremes that he did — which, as his story demonstrates, can be dangerous. His path was his own but general fitness — and doing what one can do — is a good prescription for everyone. Recommended reading. 
Encourage one another and build each other up – 1 Thessalonians 5:11