Here's today's dispatch from the crossroads of faith, media and culture.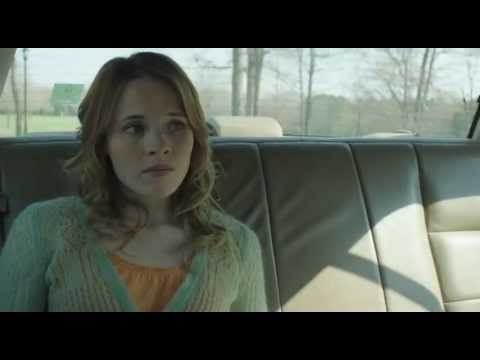 From page to screen. Born in the heart of Pennsylvania Dutch Country, Beverly Lewis is a New York Times bestselling author of over eighty books.  Her work has been published in eleven languages worldwide. Her novel The Brethren was honored with a Christy Award (which honors excellence in Christian fiction) in 2007.  That book, like much of her work, reflects her own family heritage and resulting interest in the Amish lifestyle.
1997's The Shunning (which to-date has sold more than a million copies) launched her enormously Heritage of Lancaster County trilogy was adapted into a highly-rated TV movie for The Hallmark Channel in 2011. This Saturday night at 9:00 PM ET, Hallmark will air The Confession, the second installment of the Lancaster saga.  I recently spoke with her about her work and what it's like for a novelist to see her characters become flesh-and-blood images on the screen.
JWK: You actually come from a Mennonite background, correct?
BEVERLY LEWIS: My maternal grandmother was old Mennonite, horse-and-buggy Mennonite, and the story's actually loosely based on her experiences with excommunication and social shunning (as depicted in The Shunning).
JWK: So, she went through that herself?
BL: Yes, she did.
JWK: Were you very close to her?
BL: Yes, I was very close to her. I was also very close to a lot of Amish families growing up in Lancaster County. I was privileged to know them from about age six on. And also then later when I was researching for the series — The Shunning, The Confession and The Reckoning — my husband and my two younger children and I went to live with an Amish family one summer.
JWK: What was that like?
BL: Oh, it was incredible! It just confirmed everything that I had known as a child growing up around them. It was wonderful to really be able to just talk with them and try to understand some of their more secretive practices such as social avoidance we call The Shunning.
JWK: I would expect the fact that your grandmother suffered through a shunning would make you sort of anti-Amish — but you seem to have a very strong affection for them and their lifestyle.
BL: You know, I understand that they feel called to live separately from the world — we're the world — and the bishops want to keep kind of a lid on things — especially to keep their young people in (the fold) and they are pretty successful with that.
JWK: May I ask you about your personal faith?
BL: Yes, we're Evangelical Presbyterians.
JWK: You've written over 70 books. When did you know you had a calling to be writer?
BL: You know, I don't remember not writing. I've been writing stories since I was six years old. That's just who I am. It's not so much what I do, it's just sort of an outgrowth of who I am. So, I never really felt that I was born to be anything other than what I was. And then, when our kids were in middle school, my husband said "You're so private about all your writing. Maybe you should think about getting published and sharing your gift with the world."
JWK: So, he's supportive of what you do.
BL: He's my first editor. He's very well read and he's also an award-winning novelist.
JWK: What's his name?
BL: David Lewis.
JWK: How many children do you have?
BL: Three grown children and one granddaughter.
JWK: Are you planning on continuing the Lancaster County story beyond the initial trilogy?
BL: Actually I did follow up on (the character of Katie Lapp) and her husband in the book October Song and that was in answer to my readers who were pleading to know more about their lives.
JWK: You have a very close relationship with your readers.
BL: I really do. They are just so special to me. I connect on Facebook with them several times a day. I did a banter last night where I connected with a lot of them and answered their questions and, you know, tried to encourage writers and such like that. It was an online event on my publisher's (Bethany House) Facebook page.
JWK: What are you working on now?
BL: I'm just wrapping up the edit for a book that's coming out September 3rd of this year. It's called The Secret Keeper and it's about a young English girl who is not Amish (but) who wants to be Amish. She goes through the Proving Time which is quite interesting. I loved doing the research on this. I think my readers are really gonna like it because so many of them have asked me what it would be like if (they) were to join the Amish community.
JWK: It's possible to join the Amish? They will let you?
BL: About a handful of people each year in the various Amish communities around the U.S. attempt to  join.
JWK: Sounds like a premise for a reality show.
BL: Yeah, totally! It's humorous and also it's heart wrenching. So, I think this book, The Secret Keeper, is going to be very interesting to a lot of my fans.
JWK: What do you think — or hope — people take away from your books? I know each book stands on its own — but what's the general thrust of what you're trying to give your readers?
BL: Well, I don't know that I try on all these levels but here's what the readers are telling me they're getting.  They're getting a glimpse into a very exotic cloistered community…So, they're getting sort of an instruction and education into this unique people…They're also getting an alternate wholesome fiction approach. They're getting inspiration on that level…People say they feel encouraged (and) they have hope after they read my stories — which is a good thing. I think right now a lot of people are very fearful and wondering about our future. I also hope that readers will see my heart in my pages. I'm very open and honest. I write sort of intimately, they say, and there's just sort of a real connection in there so that readers feel like they're reading a story that's written just for them.
JWK: What's your creative process like? Do you get up early in the morning and just start writing? What's a typical writing day like for you?
BL: Well, actually, I'm not a morning person so I always chuckle and tell my husband that what I wrote last night that (I thought) was so wonderful doesn't look so great in the daylight.
JWK: So, you write at night.
BL: I write late at night and I edit everything in the morning and afternoon. And, when I'm not physically writing, I'm writing in my head. I try to pay attention to what my characters want to do next.
JWK: What's the hardest part about writing for you? Perhaps balancing it with your family life?
BL: Oh, yeah, but I always plan my writing deadlines around my family's events and things for the whole year, or two years, ahead…The hardest thing (about) deadlines is there's a reason why they're called "dead" lines — because you nearly die trying to (meet) them.
JWK: I guess they spur you to go faster than you might otherwise.
BL: Oh, yeah. I'm such a perfectionist that, if I didn't have a deadline, I'd still be tweaking and polishing it probably for another year or two.
JWK: Do you have the outline of the entire story when you start or do you find your way — and the way of your characters — as you go along? And, if you do have an outline, do you always stick to it?
BL: I do a skeletal outline because I'm the kind of writer that wants to come to my writing like the reader does. So, I know Point A to Point B, Point B to point C and I know the ending. But I know that there's 25 ways to get from Point A to Point B and so forth. So, that's what gets me up in the morning. That's where the fun is.
JWK: Do you ever change anything?
BL: Oh, sure — but between the points because the points are pretty strong. I know the beginning, the ending and the middle.
JWK: When you're writing that middle part does anything ever come up that causes you to change the ending?
BL: Oh, absolutely, yes and I pay close attention to my characters because (my stories) are character driven. If they go off on a tangent that looks pretty interesting, I usually follow it.
JWK: How closely do you relate to your characters? Do you actually feel their distress? Do you feel their pain?
BL: Oh,  I cry and laugh out loud! It's crazy in my office. My husband comes in and says "Are you okay in here?!" I totally relate!
JWK: Your characters are fictional, of course, but do little bits and pieces of people you know find their way into them?
BL: I think each character is a composite of a number of different personality types. There's always a part of me, I think, in every character — which is pretty typical, I think, for writers.
JWK: What sort of books or movies are you attracted to for your own entertainment?
BL: I love biographies, memoirs and journals. I have all the journals of Louisa May Alcott. I love getting into people's heads and hearts. I do read some fiction but, It's funny, I actually prefer biographies and nonfiction to fiction.
JWK: That's interesting. You write fiction but you prefer reading nonfiction.
BL: I know. Isn't that weird? I do (however) love the old classics. I reread them often.
JWK: Is there anything else you'd like to say regarding The Confession?
BL: Well, I'm thrilled that it's (debuting on) Mother's Day weekend because (the story reflects our) helping our oldest daughter find her birth parents.  Our children are all adopted. So, the adoption theme is very dear to our hearts as is the story about the shunning of my grandmother. I love the fact that my daughter and her daughter, our granddaughter, were able to go with us to the movie set for The Confession movie. I think they were extra-special extras because they didn't get cut out of the movie. They're pretty front and center in several scenes. So, that's a lot of fun.
JWK: Did you enjoy being on the movie set yourself?
BL: Oh, absolutely! I loved it!
JWK: Do you have any desire to get into scriptwriting?
BL: I'm too busy with my novel ideas. I have probably 20 novels yet to write before I die. I love writing books. That's what I'm about.
JWK: It must be fun though to see your stories up on the screen.
BL: It absolutely is! It's amazing! And I just want to say that (director) Michael Landon, Jr. really has a way. I can't even describe it. He knows how to pull out of the cast members exactly what he's trying for. We were there for two solid days and it was just amazing. It was almost magical! I just want to mention that. We had so much fun!
Tomorrow: A conversation with Michael Landon, Jr.
Note: Hallmark Channel is giving fans a chance to win one of two author-signed scripts of The Confession (signed by Beverly Lewis) of one of five complete collections of Lancaster County books (also autographed by Beverly Lewis and with a DVD of The Confession).  To enter click here, or (if you're using a mobile device) here.
Encourage one another and build each other up – 1 Thessalonians 5:11