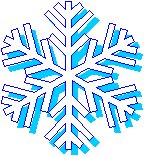 I have interesting encounters in the most unexpected places. The one I am about to describe took place in Ithaca, New York on Sunday. My friend Ondreah Johnson and I were visting with my friends Jody Kessler and Doug Shire who live in Eco-Village en route to a retreat at Grail Springs in Canada. Rising bright and early, we packed up the Jeep and headed to fill its tank to the brim to get us to our destination another six or so hours northward.  Pulling into a gas station, a man in front of us was getting out of his silver pick up truck to do the same. Had he moved up a few inches, I would have easily been able to reach the hose to my gas tank. Ondreah motioned silently for him to pull up a wee bit further. He made a somewhat disgruntled looking face and waved us off and said that his tank was farther forward and that "Everyone is always in such a hurry to go nowhere."  I stepped out of my car and said that we hadn't known about the location of his tank and that I wasn't in a huge hurry, but indeed had a long journey ahead of me. He asked where I was going and when I told him I was going to be teaching about ways people can make positive life changes, his eyes lit up and as we pumped our gas we got to know more about each other. Turns out, he is retired and had been in the mental health field and had actually worked on an inpatient unit as had I. Before we parted company, we shook hands and wished each other well. He responded that it was nice to make a new friend on a Sunday. I interjected that it was good to meet someone anyday. Truth is, that coulda gone a whole 'nother way had either of us been feeling like they needed to defend their position.
After leaving the filling station, we followed the guidance of the GPS whose name I still haven't discerned but she has a no-nonesense voice  that is certain about which way I should go. She had us winding through the streets of Ithaca (a small town feel in the midst of a city that hosts Cornell University and Ihaca College) and then finally on to a main highway. We laughed at some of the signs that informed us that we were passing through hamlets, villages and towns and wondered what the size designation was. About mid-way on our trip, we ran into some snow squalls that slowed us from 65 mph to 38 mph as cars skidded off the road that was rapidly being coated with the white fluffy stuff. I spoke to the highway angels and asked that they have us safely arrive at our destination on time. I breathed, trusted that indeed we would, and in a sense 'left the driving to the Divine'. In less than 30 minutes, the weather cleared and it was smooth sailing the rest of the way.
We arrived at our destination, being greeted by the warmth and glow of a fireplace that melted away the road weariness and I sat back and watched from the comfort of a soft, snuggly chair as the tiny flakes dance with delight, as did my heart.
The best definition I know of the word miracle is 'a shift in perception' (From A Course In Miracles). This week so far, has brought with it several opportunities to do just that. In a meditation class yesterday, I had a feeling that I was leaning back into the arms of God/Goddess/All That Is. I asked myself, why then wouldn't I want to do that everyday. I am still a work in progress, an old soul in a 54 year young body, chafing against anything that tells me I can't have things 'my way' all the time. It definitely taks a change in the specs that I put on each day with which to view my day.