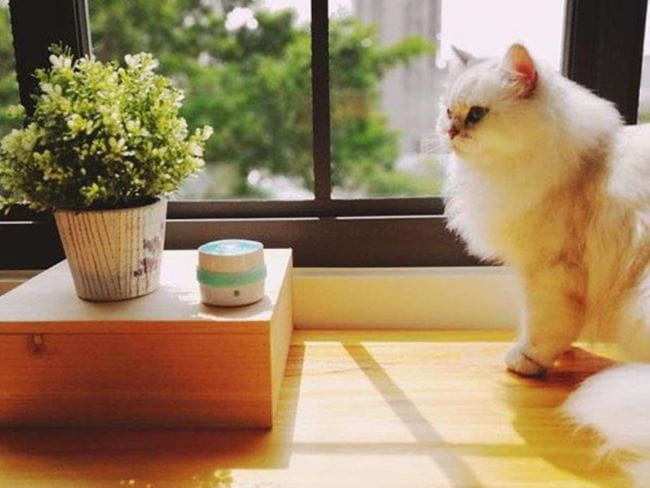 Stackassets.com
These products were selected by StackCommerce, which created these articles. The products are not endorsed by the Beliefnet editorial team. If you buy something through these links, Beliefnet may get a small share of revenue from your purchase.
"Cleanliness is next to godliness," said John Wesley in a 1778 sermon. While the association between being clean and spiritual purity dates back to ancient Hebrew and Babylonian texts, the Methodist leader gave form to the modern incarnation of an idea that echoes down to today.
VentiFresh Plus took a cue from NASA's photocatalyst technology, which helped keep the International Space Station clean as a whistle. With stakes that high, you know the tech is solid. Now you can bring the powerful odor-eliminating and germ-busting capabilities right into your home with VentiFresh Plus: Next Generation Germ & Odor Eliminator.
VentiFresh's UV catalyst core decomposes odor through natural photosynthesis. The result is clean air without the lingering scent of pets, workout clothes, and cooking.
This is especially important if you have cats, whose urine contains high levels of ammonia, which negatively impacts your lungs. VentiFresh's breakthrough technology breaks down cat urine odor on a molecular level, resulting in fresh-smelling air that reduces the danger of sickness from inhaling too much ammonia.
The portable, lemon-sized device is simple to use—power it up via micro USB on the power bank and install it anywhere. Choose Quiet Mode or Turbo Mode depending on how quickly you need to purify your space.
VentiFresh Plus was over 388 percent funded on Indiegogo. Users love it, with Engadget raving, "A sure shot solution to make home environment odor-free." E27 agrees, writing, "It's like having a piece of the international space station right in your home."
As one user exclaims, "Excellent odor eliminator and smart air cleaner for small spaces like a bathroom, garbage pail and closets. Compact, quiet and effective with no filter needed. Highly recommend this product."
VentiFresh Plus: Next Generation Germ & Odor Eliminator is on sale now for just $58.99, a 29 percent discount from the list price.
Price subject to change.