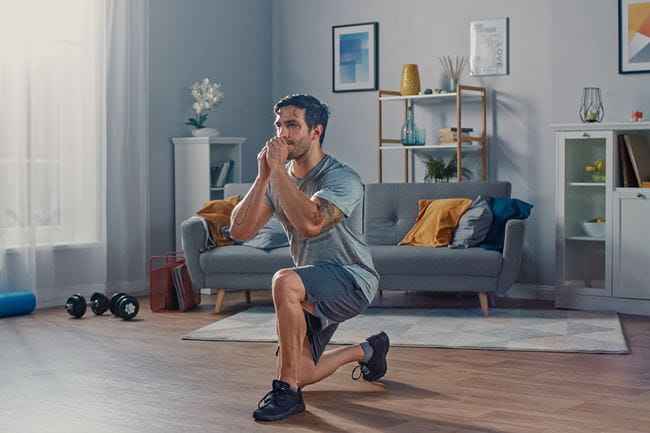 Shutterstock.com
These products were selected by StackCommerce, which created these articles. The products are not endorsed by the Beliefnet editorial team. If you buy something through these links, Beliefnet may get a small share of revenue from your purchase.
The soul is the intersection of mind and body. In order to keep yourself in top shape, spiritually, mentally, and physically, you need to take care of your brain as well as your heart and muscles. Optimal health is a spiritual endeavor as much as any other pursuit.
The Superhuman Lifetime Subscription Bundle is your ticket to a soulful life. These five lifetime subscriptions will help you stay in shape, develop a stronger mind, and give you the integrity you always wanted.
The benefits of learning a new language are vast. Keeping your brain sharp is one of the most important. Over 30 million users love uTalk's choice of 140 languages — you get to choose two with this subscription. Winner of The Queen's Award for Innovation and Export, you'll learn a real, practical vocabulary at your own pace.
MindFi was noted as an Apple App of the Day for its role in helping users improve focus, reduce stress, and improve your relationships. Created by top meditation teachers and neuroscientists, MindFi offers a series of expert mindfulness exercises so you can recharge wherever and whenever you want. As Women's Weekly writes, "MindFi gets you to use your phone positively for a mindful cause."
From mind to body, Fitterclub builds you a personalized workout and nutrition program through a simple questionnaire. Train 30 minutes a day for five days a week and watch the pounds drop off as you become leaner and meaner — in the best way possible.
There are so many books and articles to get to, but where's the time? Seven Speed Reading helps you read over 3.4 times faster while retaining all of the information. Upload any article, webpage, text file, or PDF into your library and receive guidance on becoming a speed reader from experts. Find out why PC World calls it "the most comprehensive speed reading system anywhere."
Wrapping up this wide-ranging bundle is Integrity Training, a beloved platform used by corporate, educational, and governmental employees worldwide. You'll get access to over 600 courses in Big Data, sales and marketing, IT, project management, blockchain, and much more. Take your career to the next level with these exceptional courses so you never have to settle for anything less than optimal performance.
The Superhuman Lifetime Subscription Bundle - $79
The Superhuman Lifetime Subscription Bundle is on sale now for just $79, a 97 percent discount from the list price.
Price subject to change.