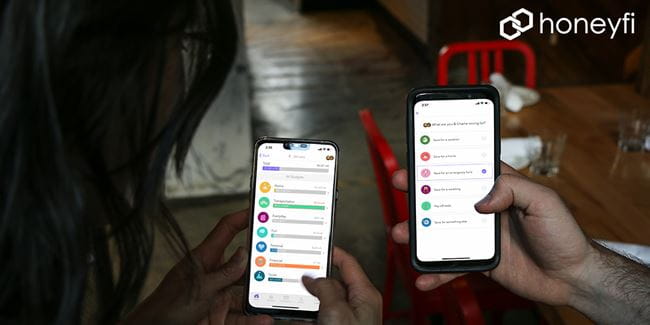 Image provided by StackAssets
These products were selected by StackCommerce, which created these articles. The products are not endorsed by the Beliefnet editorial team. If you buy something through these links, Beliefnet may get a small share of revenue from your purchase.
Let's face it, this has been a tough economic year for tens of millions of people. With a potential Depression in 2021, budgeting your money has never been so important. This is especially true for couples that might not pay attention to their collective spending.
Honeyfi Couples Budgeting is designed specifically for couples to sync their finances. Right now, a one-year subscription to this important app is on sale for only $29.99. That's a small price to pay for big savings. In fact, couples that use Honeyfi save an average of $700 after the first month alone.
Honeyfi prompts you to team up with your partner to see all of your accounts and transactions, track your budget, and save for your future. From there, you link your bank accounts to the app and decide how much you want to share with your partner.
Honeyfi makes it a snap to track spending and save for goals: a dream vacation, down payment on a house, or an emergency fund. All goals are FDIC-insured and you earn a 0.5 percent savings bonus through the app.
Honeyfi has been featured in the NY Times, Wall St Journal, Time, Forbes, and on the Today Show. Users love it as well, giving it 4.4/5 stars in the App Store and 4.1/5 stars on the Google Play Store.
Check out Honeyfi in action:
Honeyfi Couples Budgeting App: 1-Yr Subscription - $29.99
Honeyfi Couples Budgeting App: 1-Yr Subscription is on sale now for only $29.99, a 50 percent savings from the original price.
Price subject to change. Honeyfi is only available for banking in the US.