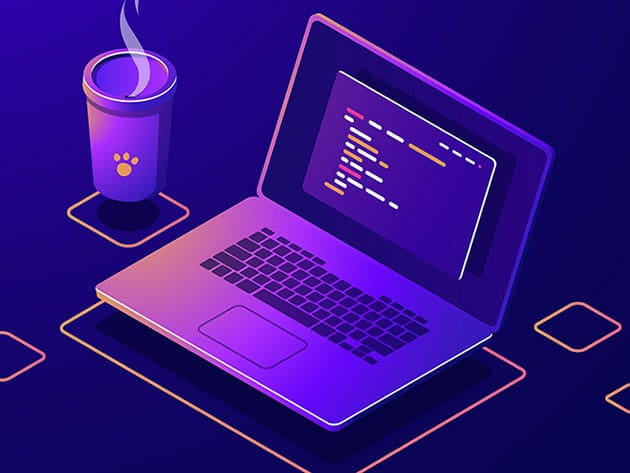 These products were selected by StackCommerce, which created these articles. The products are not endorsed by the Beliefnet editorial team. If you buy something through these links, Beliefnet may get a small share of revenue from your purchase.
Coders are accustomed to working remotely. The beauty of coding is that all you need is a laptop and a WiFi connection, which makes working anywhere a fairly simple transition. If you're looking for a career change, now might be the perfect time to give coding a try.
The good news is that an online training like the 2020 Premium Learn To Code Certification Bundle could be your ticket into this exciting world. This 10-course, 1,407-lesson bundle is a goldmine for prospective coders and only costs $39 to access.
With a median income of $85,000 (going all the way up to $120,000), it's no secret that coding is a great way to make a living. Of course, coding takes time to master, but you can become a valuable coder quickly with one of the included courses in the bundle: The Complete 2020 Web Developer Project Bootcamp. By the time this course is complete, you'll have a portfolio of 15 websites, games, and mobile apps to show off as you get on your way to a lucrative career.
Full-stack development is a universal skill set that can land you a wide variety of jobs, including in the IT sector. In The Complete Full-Stack JavaScript Course, you'll code projects using ReactJS, LoopbackJS, Redux, and Material-UI. Over 21 hours you'll be turned from JS newbie to a full-stack guru with career options. That's quite a bargain for the price of less than one day.
If you love using apps every day, why not learn to create them yourself? This bundle includes many opportunities to use app creation technology. For example, Flutter is filled with pre-built wireframing widgets that bring you right up to speed in app development. Dart is a client-focused programmer's dream language. In just six hours you'll be able to spin up your own app and within weeks your portfolio will land you impressive gigs. This is a train you need to get on.
Everyone knows that data is the driver of the economy. In this bundle, you'll be educated on how to turn giant data sets into usable information by using Apache Spark. By the end, you'll be able to use data models to forecast the future.
The 2020 Premium Learn To Code Certification Bundle - $39
The 2020 Premium Learn To Code Certification Bundle is on sale now for only $39, a 98 percent discount from the list price.
Price subject to change. Software not included.