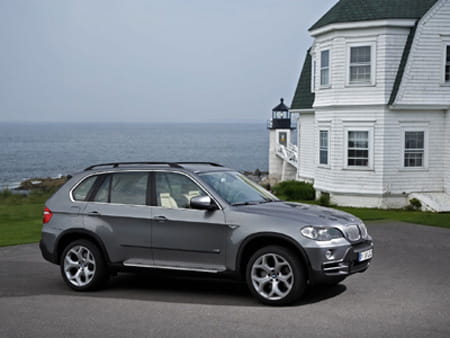 Summer is practically here and that means millions of families around the country are getting ready for road trips. If you've ever tried to travel with children, you know they need space…space for toys, space for snacks, and space to prevent spontaneous fighting in the back seat.

For many families, owning a minivan or SUV with three rows of seating is a necessity. But which ones are best suited for the job?

Since nobody is more in tune with these needs than Mom and Dad, we partnered with Honk to find parents who had recently purchased new vehicles with top safety ratings and three rows of seats.

Here's our list of the Top 10 Best Cars for Big Families, as determined by the families, themselves. You can also go to Honk to see the full Top 50 Cars for Families or to build your own list.

1. Honda Odyssey
The Odyssey has been a top choice for families for many years now, with owners raving about the handsome styling and car-like handling. "Acceleration is quite surprising," boasted one reviewer.
This Honda is tough too, acing frontal and side-impact crash tests from both NHTSA and IIHS. There's a wealth of family-friendly features, including available tri-zone climate control and DVD player. The interior has seats that can slide or fold flat for maximum flexibility in carrying people or bulky cargo.

As one reviewer put it, the Odyssey is, "a little more expensive than the competition, but more than worth the price."

If a minivan is not quite your style, the GMC Acadia is a stylish alternative that doesn't skimp on space or practicality.

Compared to full-size SUVs, the Acadia rides smoother and is lower to the ground so kids can easily climb in and out. GMC's family-friendly vehicle has many thoughtful touches, like a second row seat that's light enough for kids to operate and a low cargo loading height to help with loading strollers and soccer gear.

Power from the Acadia's V6 engine is excellent and fuel economy is respectable for a vehicle of this size. You'll also be pleased with the 5-star ratings for frontal and side-impact crashes.

3. Honda Pilot
Yep – Honda's got another vehicle in the top five. It's big, it's bold, and it's got seating for up to eight people.

Honda decided to target Dads rather than Moms when the Pilot was redesigned in 2009 and the resulting look is more testosterone-infused and industrial than its predecessor. Families love all the utility afforded by the Pilot's strong, boxy shape. "I always have room for stuff/people, yet never feel like I'm driving a huge SUV - just what I wanted," boasted one owner.
Looking for a more luxurious way to transport your family? Acura's MDX crossover vehicle seats seven and features a sophisticated all-wheel drive system that gives the car surprising agility on curvy roads.

Owners rave about the well-appointed interior and abundance of high-tech gadgets. There's an available Blind Spot Information System that can alert you to vehicles in your blind spot and a Collision Mitigation Braking System that can sense an impending collision and then tug at the brakes and beep to warn the driver to take evasive action.

5. Mazda CX-9

Can a family vehicle be fun to drive? Mazda seems to think so and has endowed the CX-9 with some of its trademark Zoom-Zoom. "The chassis and suspension are well-sorted and it drives like a much smaller vehicle," noted one owner.

Inside, you'll find a beautiful cabin with a clever second-row seat that slides to allow easier access to the third row. The optional rear seat entertainment system includes a 115-volt power outlet and audio/video inputs so that the kids can bring along a home video game system for long trips.
There's also an advanced Blind Spot Monitoring system that uses radar to detect and alert you to vehicles that may be hiding just beyond your view.