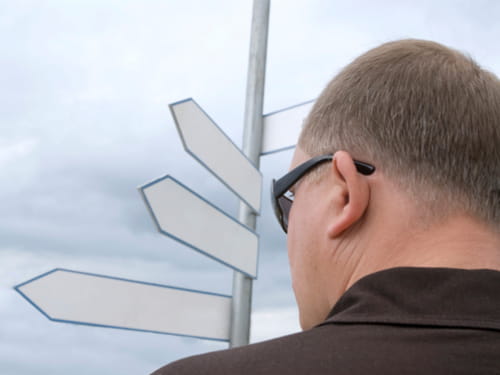 Once you embark on the spiritual path and begin to practice it regularly, there will come a time - it may be a few months or perhaps even a few years - but there will come a time when you realize nothing is as it once was and there is no going back.

No going back?

Why would you? Once the realization begins to dawn that nothing will ever be quite the same, at one-and-the-same time, you know everything to be infinitely better than it ever was.

You know yourself to be the wonderful creation you are; you know everyone else to be the wonderful creation they are.

When you know this, you could never ever imagine harming another; and, in this sense, you sense the futility of all wars on a large scale, even disagreements and arguments on a smaller scale.

You see beauty in everyone and in everything. A kind of sacredness within all things is observed by you. You are more at peace...more inwardly content...even joyful in ways only those experiencing something similar could ever understand.

Why would you ever go back? The thought is unimaginable.

The spiritual path follows various stages of development. It helps to know what they are so as to recognize them when they unfold. There are four stages of development along the spiritual path...

1. Know what...no, WHO, the desire is...

This is the greatest "proof," if proof is ever really needed, for divine intelligence, or what I'm inclined to refer to as "God." But that's only a title...a name...and, as such, means nothing. It is that toward which it points that is the reality beyond all names, distinctions, and descriptions.

Why would you seek God if that desire were not given to you by God already? In the Bible, "grace" is that which God is to you and me without any qualifying on our part.

Where does thirst come from? Or, the feeling of hunger? These are natural needs and functions within the human body. You only feel them and so respond.

It is the same with grace. With God.

I believe the desire for God is written into your very DNA. In fact, I'll go one step further. I even believe the "desire" for God IS God. Which, if this is true, renders all human seeking after God rather silly. Why would you seek for that which you are? That's the proverbial fish in the sea in search of the ocean.

Follow the feeling. Give your attention to the desire. But give up the belief there is anything you must do in order to know God. This is where religion has failed many. Even in Christianity or, more accurately, the thirty thousand-plus versions of Christianity that have developed throughout the centuries, there has been, and continues to be, a gross failure. Go into almost any church, for example, express your "desire" to know God and see if there are not a catalogue of things you must do, expectations you must meet.

"God helps those who help themselves." If you'll pray, God will hear you." "Be obedient and God will..."

God will do what, if I do what?

Shall I say more? Give me a break. It's blasphemy. It's unbiblical. And, it is anything but grace.

Depending on the denomination, I assure you there is in most churches a step by step process you must follow in order to know God.

It's not so, my friend. Desire is enough. Desire IS

Follow the desire. See what happens.

2. Find a spiritual mentor...

This is what I do, actually even for a living. I mentor people on the spiritual path. Oh, sure, I coach people who come to me seeking balance in life, or help sorting through a monumental decision they have to make, or to think through strategies for becoming more successful in their lives and in their living.

What many of these do not know, however, is that there really is a spiritual solution to almost every problem. I did not say a religion to solve their challenges. But a spiritual solution. There is a difference. The balanced life, for example, is not a compartmentalized life. Which IS the way most people live. It is instead a life where mind, body and spirit - the three entities that make up who you are - are in sync or harmony with each other.

When they are not, your life feels out of balance. Your capacity to make decisions becomes clouded and more difficult.

So we seek a mentor. And, we should.