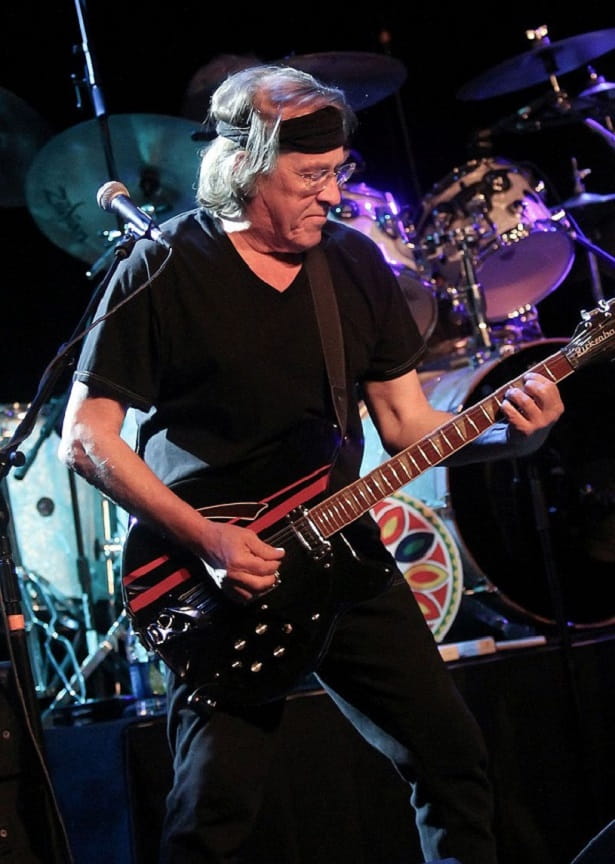 4.- Paul Kantner
Tras sufrir un infarto, Paul Kantner falleció el jueves 28 de enero en su ciudad natal, San Francisco. Kantner de 74 años de edad, surfeó sobre la ola psicodélica. A mediados de los setenta estuvo al frente de una banda convencional llamada "Jefferson Starship".
Foto:
5. Abe Vigoda

El 26 de enero se conoció la terrible noticia del fallecimiento del actor Abe Vigoda, según informes, por causas naturales a sus 94 años de edad, confirmó Variety.
Las fuentes aseguran que Vigoda murió en su casa que se encontraba ubicada en el estado de Nueva Jersey. El actor fue conocido por interpretar a distintos personajes como Tessio en "El padrino" y el detective Fish en la serie "Barney Miller".
El actor dejó una hija: Carol Vigoda Fuchs, quien fue el resultado de su matrimonio con Beatrice Schy quien falleció en 1992.
Foto: De Jeff Arbaugh and Kim Delaney
6. Dale Griffin
Baterista y Co-fundador de la Banda de genero glam-rock británica Mott the Hoople, Dale Griffin falleció el domingo 17 de enero del presente año, tras una larga y dura batalla contra el Alzheimer. Su discográfico Angel Air fueron quienes confirmaron la noticia.
Foto: By Columbia Records - Billboard