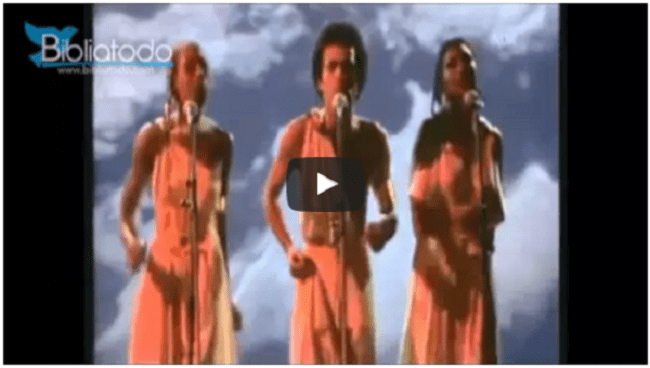 Rivers Of Babylon era originalmente del grupo jamaicano The Melodians, y sus letras están basadas en el salmo 137. Cuando la interpretó el grupo Boney M, esta canción se convirtió en el segundo mayor éxito de ventas en el Reino Unido en 1978.
El Salmo 137 es una oda quejumbrosa, pero es una de las composiciones más encantadoras de todo el Libro de los Salmos, debido a su poder poético. Si este Salmo no fuera inspirado, ocuparía una posición muy elevada en poesía, ya que es un Salmo tierno y patriótico en alto grado; el cual expresa el lamento del pueblo judío en el exilio luego de la conquista de Jerusalén. El Salmo 137 registra la trágica, pero tierna experiencia de este pueblo durante los setenta años que estuvo en cautiverio. Expresa el amargo odio y el profundo amor de un pueblo agobiado y superado por sus emociones.
VER VIDEO, CLIC AQUÍ
..
Baja gratis estas canciones cristianas, BELLISIMAS - click aqui
---