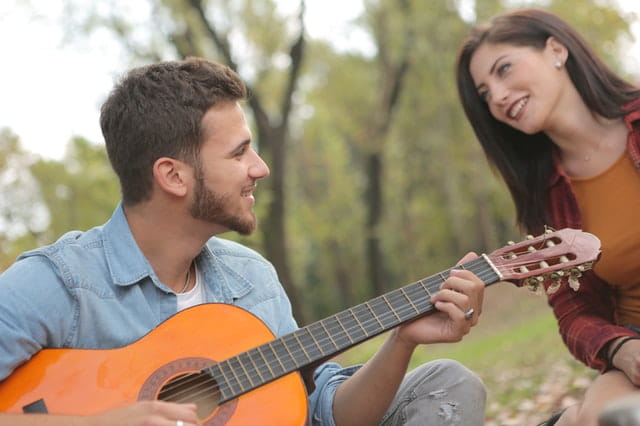 These products were selected by StackCommerce, which created these articles. The products are not endorsed by the Beliefnet editorial team. If you buy something through these links, Beliefnet may get a small share of revenue from your purchase.
It's a common and unfortunate myth that you need to be born with certain talents in order to play the guitar. With the right instruction by your side, it's surprisingly easy to pick up this incredibly enjoyable and versatile instrument at any age and regardless of your previous experience with music.
With nine courses and over 200 lessons, theUltimate Beginner to Expert Guitar Lessons Bundle is your one-stop resource for learning how to play a wide range of genres on the guitar, and it's available right now for over 95 percent off at just $29.
Unlike generic YouTube tutorials that only teach boring scales and chord progressions, this training package walks you through the more exciting and nuanced elements of the guitar—through lessons that focus on strumming, melodies, jamming, soloing, and much more.
Your instructor, Dan Dresnok, is an incredibly popular and top-rated teacher who will walk you through everything you need to know in order to properly count beats and rests, read and write your own songs in any rhythm or style, solo over a wide range of chord progressions, play arpeggios, construct scales using music theory, and implement harmonics.
There's also an entire course that focuses exclusively on ear training exercises, which will help you quickly identify the key of any song so you can start playing along and improvising right away.
Learn how to play the guitar without all the headaches that come with traditional guitar instruction. Usually priced at over $1,600, the Ultimate Beginner to Expert Guitar Lessons Bundle will teach you everything you need to know for—over 95 percent off for a limited time.
Prices are subject to change.