Winner of the People's Choice Award: 'The Blind Side'
Sandra Bullock has been cleaning up in recent awards shows for her amazing performance as Leigh Anne Tuohy in "The Blind Side," which tells the true story of Michael Oher, a homeless and traumatized boy who is taken in by the Christian, well-to-do Tuohy family who shower him with love and encouragement.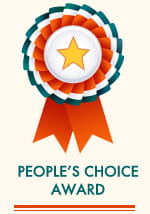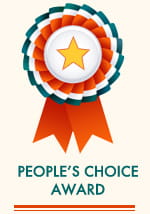 Supported by his adoptive family, Oher becomes an All-American football player and first-round NFL draft pick. The story demonstrates the power that love, compassion, and faith can have in uplifting a downtrodden child.
As movie critic and Beliefnet Film Awards Judge Sister Rose Pacatte says, "True, the family was rich, but it was clear that it was love and caring and faith that motivated the family. We can all do this." The film also demonstrates the influence Oher had on Leigh Anne and her family, causing them to take a look at what matters to them in life and what they choose to do with their God-given gifts.
Bullock's wonderful, heartfelt performance feels authentic, and that elevates the film beyond the inspirational to a spiritual level. It portrays Christianity in action, as well as teaching a lesson in how people of all faiths should treat one another.
--Dilshad D. Ali
Photo: Ralph Nelson/Warner Bros.