Winner of the Judges' Award: 'The Road'
In "The Road" (based on the novel by Cormac McCarthy), the world as we know it is destroyed due to some never-described apocalyptic event, and most of the people who are left behind have resorted to murder and cannibalism to survive. There are a few (those who haven't resorted to suicide) who struggle to avoid being prey and to survive without eating their fellow man.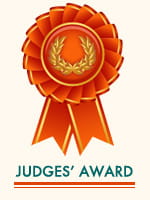 A father and son (Viggo Mortensen and Kodi Smit-McPhee) are headed south—they don't know what awaits there, they hope it is safe and warm—but along the way, they must evade those who want to harm them. They struggle to stay "one of the good guys." The Man (neither character is given a name) is fiercely protective of his son and, in a disturbing scene, shows him how to kill himself if need be--presumably if he is captured by a cannibal and has no way of escape. But he also tells his son they are "carrying the fire," a phrase that is repeated over and over in the film. This "fire" is both the literal fire that cooks their food and keeps them warm, but it's also the hope they have for humanity. It might also be a metaphor for Christians, as the boy is seen praying and in many situations wants to help people they meet along the way. As the Man says about his son, "If he is not the word of God, God never spoke."
Movie columnist Sister Rose Pacatte calls "The Road, the "ultimate Christmas film" because it was released during Advent, a time she describes as "waiting and longing for salvation."
Both Man and Boy struggle toward what they hope will be sanctuary—but in the end, it's the son's compassion and open heart that gives the film hope for a new, better life.
--DR
Photo: Macall Polay/Dimension Films