Winner of the People's Choice Award: 'Earth'
Three sets of animal families—polar bears, elephants, and humpback whales—making their migratory journey across our beautiful planet are the focus of "Earth," a stunning documentary from Disneynature films. The movie, as Movie Mom blogger Nell Minow writes, is a "stunning valentine to our planet's plants and animals. … taking us through the seasons and across the globe to see nature's eternal themes of renewal and connection."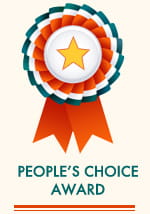 The film combines compelling action footage with an intimate look at some of the earth's most elusive animals, creating a documentary film on a grand scale—going beyond the typical nature films seen in classrooms to an epic vision of our planet. It also emphasizes the growth of the young animals, as these resilient "children" become the hope for the future even when planetary changes make their survival more difficult.
There really is no better spiritual palette than the creatures and landscape, in all their wonder and glory, which make up our strong yet fragile earth.
--DDA
Photo: BBC Worldwide Ltd.