People's Choice Award Winner: 'Gran Torino'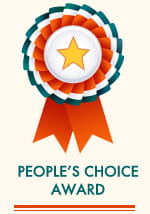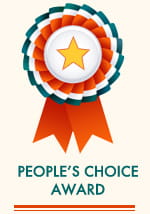 "Maybe it's just because I've seen it most recently, but 'Gran Torino' seems to have more to say about contemporary America than a lot of other, more lauded holiday-season films ever could," says BFA judge Saul Austerlitz. The film was directed by and stars Clint Eastwood as Walt Kowalski, a gruff Korean War vet who routinely spouts racial epithets without blinking an eye. He's just lost his wife, a devout Catholic, and her young priest, Father Janovich, hounds Kowalski to come to church and confession. Next door, a Hmong teenager, Thao, and his immigrant family are quietly living under constant threats of violence from their gangbanger cousin. The cousin demands Thao steal Kowalski's prized 1972 Gran Torino. He fails, and eventually is taken under Kowalski's wing.
"The film walks viewers through a sense of Old Testament retribution before winding up on a distinctly New Testament message of redemption and salvation," says judge Paul Asay. "Eastwood, Hollywood's toughest tough guy, winds up saving the day with a Christlike act of sacrifice--one that wipes away his own sin and guilt and culminates with Eastwood's arms spread wide, as if in embrace."
"Can a man with little interest in organized religion and a tendency to spew ugly racial epithets be a moral example?" asks Austerlitz "Eastwood argues that he can. Walt is a man abandoned--by family, by country, by a vanished auto industry, by death--but he has never lost his own faith, hard-bitten as it might be, in helping others, one small action at a time."