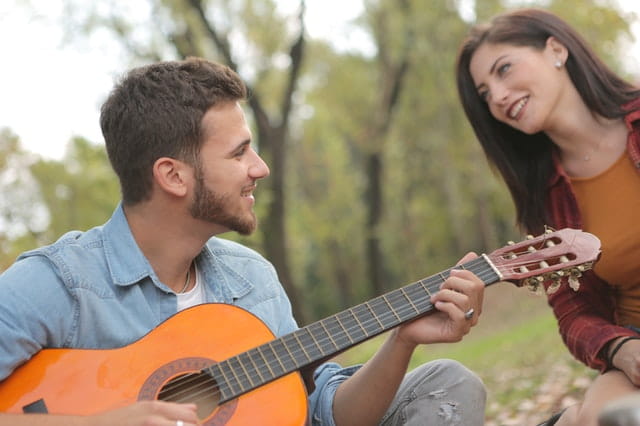 These products were selected by StackCommerce, which created these articles. The products are not endorsed by the Beliefnet editorial team. If you buy something through these links, Beliefnet may get a small share of revenue from your purchase.
The piano is one of the most versatile instruments in the music world. Not only is it where most songs are born, it's one of the easiest instruments to learn. If you've got a keyboard or piano sitting idle in the house and a lot of time stuck at home, you've got all the makings for a whole new creative outlet — and potentially a great family activity in the making.
All you need is the right teacher, which isn't always easy to come by. Luckily, technology can come to the rescue even with this most creative of pursuits. The Learn to Play the Piano & Music Composition Bundle is a series of online courses that teaches a lot more than just the fundamentals. It can turn just about anyone in your family from an absolute beginner to a confident piano composer.
The foundation for the beginner portion of this course bundle is the popular Pianoforall system. The rote piano drills and basic etudes of a traditional class can take the fun out of music before you even start. Pianoforall lets you dive in by practicing segments of pop songs from the likes of Billy Joel and Norah Jones, and teaching you important aspects of music theory as you play.
After you've stretched your fingers on those classics, you'll move on quickly to intermediate courses designed to expand your dexterity with major scales and inversions. Once you're playing your favorite songs with ease, you'll start understanding the patterns and chord structures that make those songs truly great. From there, it's a short hop to the real joy of playing piano: Creating your own music, either for solo enjoyment or showcasing with a band.
You'll even get some education in the art of getting those songs heard. Expert courses in this bundle cover basic music production in music editing programs like Logic Pro X.
Ready to make piano time your new Friday night family activity? Family Today readers can start right now with a full 95 percent off lifetime access to the entire bundle.
The Learn to Play the Piano & Music Composition Bundle - $34.95
Prices are subject to change.