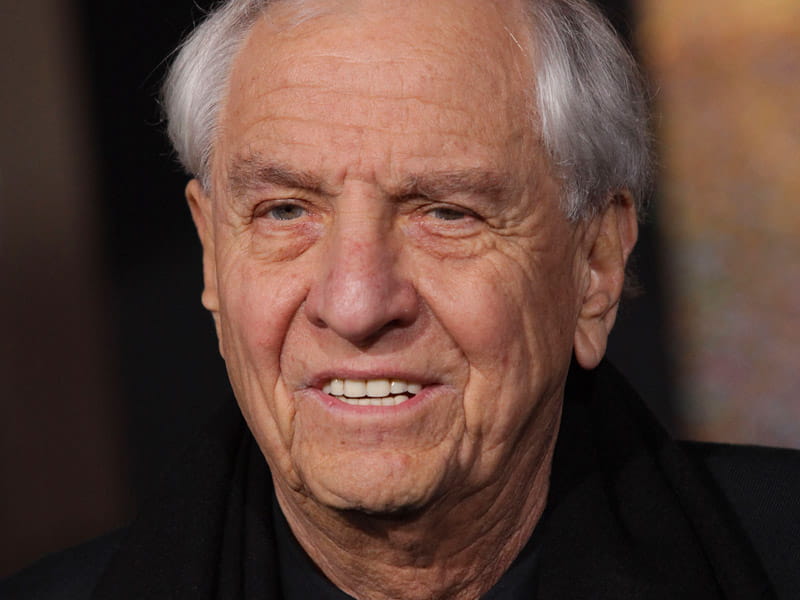 He was the creator of "Happy Days," director of "Pretty Woman" and "The Princess Diaries," and developer of the theatrical production of "The Odd Couple," among many other works. His name was Garry Marshall, and passed has passed away on July 19th, following complications after a stroke.
Born in New York in November of 1934, Marshall was the son of Anthony Masciarelli and Majorie Ward, an industrial filmmaker and a dance teacher, respectively. He often cited his mother as the source of his humor and wit, introducing him to self-deprecating humor, which he remained fond of throughout his career. Marshall was quoted as saying, in an interview with the New York Times in 2000, that "My mother was funnier than anybody I ever worked for. My father was funny as this coat. Not a laugh a minute, my father."
Marshall went on to major in journalism at Northwestern University, and joined the U.S. Army in 1956, serving in the Korean War. After his service, he returned to New York, briefly taking up work as a reporter for the New York Daily News.
A Hollywood legend, Marshall was a cornerstone of television's golden age, beginning as a writer for The Tonight Show in 1961, later writing for "The Dick Van Dyke Show," "The Lucy Show," and "I Spy". In 1970, Marshall co-created the hit show, "The Odd Couple". The 1970s saw Marshall reach his creative heights as a television producer, when he created "Happy Days" and "Mork and Mindy," the show which launched Robin Williams's career. One of the hardest workers in his industry, Marshall filled several roles in his projects, sometimes acting as creator, executive producer, and writer all at once. He even delved into acting, taking on roles in a variety of television shows, movies, and animation. Marshall wasn't confined to the small screen, however, and he successfully produced and wrote many feature films, launching the careers of talent such as Julia Roberts and Anne Hathaway. Among the best-known films credited to Marshall's direction are Pretty Woman, Runaway Bride, and, The Princess Diaries.
Marshall's attitude toward creativity was a generous one—in his biography, "Wake Me When It's Funny," he writes, "Critics have knocked me for targeting society's lowest common denominator. I believe that television was, and still is, the only medium that can truly reach society's lowest common denominator and entertain those people who maybe can't afford a movie or a play. So why not reach them and do it well?"
That last line reveals a man of character—a creative of means and talent who strove to serve the underprivileged, and to serve them to the best of his ability. The many actors and actresses who worked with him, or found their start under his direction, describe him as generous, kind, even life-changing—a tireless encourager, connecting people "through joy, laughter, compassion, and kindness," as Mandy Moore wrote of her experience with him in what was her first on-screen role. Marshall once said, in an interview with The Times, that "I like to do very romantic, sentimental type of work. It's a dirty job, but somebody has to do it." Watching his work and listening to the testimonies, many of which are still flooding in on social media, of those who worked with him shows how much Marshall simply loved to bring joy to others through his art. And directing and writing are, indeed, arts. Historically, the arts have been reserved for the upper classes, with the lower classes having neither the time nor the means to participate. Television made a swath of the arts available to everyone, and Garry Marshall took full advantage of it to entertain and delight, regardless of social position.
Marshall's eye for inclusion didn't stop there, however. In a 2001 interview, Marshall says "Before the seventies, women were told to shut up. Now…they say, 'I'll speak and I'll change the world.'" For a successful male director to say this in 2001 was rare. Marshall was unafraid to tell stories about women through the screen—stories that didn't relegate women to the sidelines, to small roles as romantic interests or nagging housewives, or powerless damsels-in-distress, but as true stars with active roles in their own destinies. Of the movie that launched Julia Roberts's career, Pretty Woman, Marshall says "I don't think "Pretty Woman" is just about the cultural adoration of beauty…I think it's about getting a bad deck of cards and working to change that." And that's exactly what Marshall's fictional female characters do—and they do it with a fantastic sense of humor.
Marshall would go on to win many awards during his career, including the Women in Film Lucy Award, in honor of his works which enhanced the perception of women through television, the Valentines Davies Award, and the Laurel Award for TV Writing Achievement. He was inducted into the Television Hall of Fame, as well as the National Association of Broadcasters' Hall of Fame.