Yes, really. Follow this link, and read it, and weep. And then maybe you'll come back here for just a bit.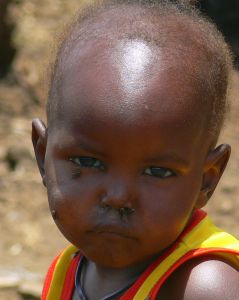 A voice was heard in Ramah, weeping, and great mourning, Rachel weeping for her children; and she refused to be consoled, because they were no more. [Matthew 2:18, HCSB]
Being a Christian and a minister, I'm not supposed to say the words that I want to say about this. I don't even know that there ARE decent words to say. How can anyone read this, and not believe that there are evil, awful forces at work in the world?
But like with so many others atrocities in our world, I don't know what to do, other than to feel so bad and so angry and so overwhelmingly bleak about it. Do I write a letter? A bunch of letters? Do I write my congressman? Do I send money somewhere? Do I quit my job and move over there and get in somebody's face and try physically to stop it? Do I go snatch up kids and bring them here? What do I do?
This was going to be longer, but I don't know what to say. God, forgive us for our fallenness.