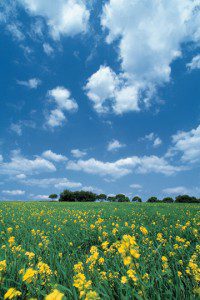 Meditation is not religion. Or at least it doesn't have to be. All religions have a meditative tradition, but meditation is just about paying attention to what is happening now. Religion doesn't own attention. You do.
Meditation is not necessarily spiritual either. There is a strong tradition of secular meditation in the West that started in 1979 at a university medical center. Patients started paying attention on purpose to their experience to cope better with chronic illness and pain. No religion whatsoever.
If you are a person of religion, don't worry. Meditation, at least mindfulness meditation, is not in conflict with your God or with your beliefs. A study found that people who practiced mindfulness became more of whatever they were already. If you are Christian, you'll be more Christian. If you are Catholic, you'll be more Catholic. If you are Jewish you'll be more Jewish. If you are Muslim, you'll be more Muslim.
Since meditation is giving our full attention to whatever it is we are doing now, this increase in piety makes sense. If you pay more attention to what is happening in Church, you'll get more benefits. Simple as that.
While meditation, and mindfulness are often associated with the Buddha or Buddhism, there is nothing essentially Buddhist about meditation. Meditation existed long before the Buddha and he did not invent it. The Eastern traditions don't own meditation. Again, you own it.
The simple fact that we have a brain that works in particular ways has more to do with meditation than anything Eastern, or esoteric. However, people in the Buddhist traditions have been practicing these techniques for 2500 years and so know a thing or two about how to do it. There is a rich tradition of practice and a deep literature to fascinate, inspire, and guide.
If religion or spirituality is not your agenda that's OK too. Meditation is at its core psychological. As a psychologist, I'll admit that I'm biased, but there is a lot of evidence to support this notion.
God and spirit can be involved but they don't have to be. That gives you infinite (no pun intended) flexibility.