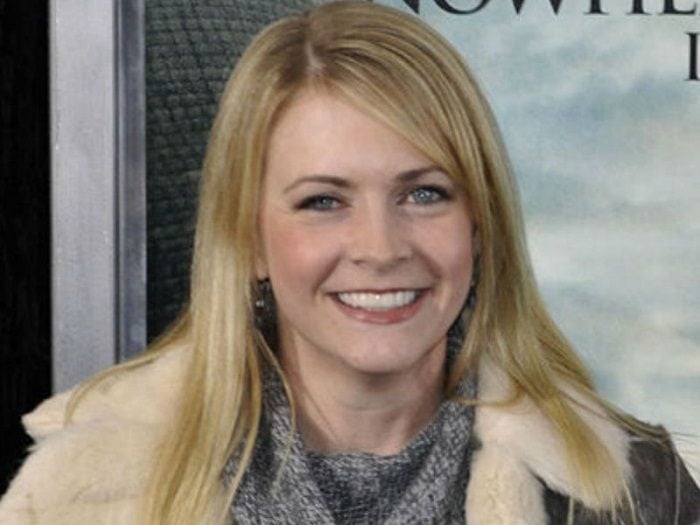 In a recent interview on "Journeys of Faith," Paula Faris's podcast for the ABC network, Melissa Joan Hart opened up about her faith and what led her to Jesus. She is now facing backlash for a story she shared during the interview about telling her 6-year-old son to be wary of those who don't believe in Jesus.
Hart explained that "it's not easy" being Christian.
She was raised Catholic and is now Presbyterian. She talked in detail about her son's transition from a Christian preschool to a traditional school. Hart was nervous about the transition. At his previous school, she knew everyone. Hart told her son at the time:
"We don't know if these people are good people. We don't know if they believe in Jesus…and he really took the Jesus part to heart."
Following this point, Hart said she wasn't sure if saying that to her son was the right thing to do but she didn't give much detail about where things ended up. The story also involved her son making friends with a Jewish neighbor. Some critics online are saying that the comment was Anti-Semetic.
Hart believes that Jesus is the path to heaven and shared with her son that we need to know Jesus to get to heaven. Her son and his Jewish friend engaged in many discussions about faith. As a result of this, the other boy's mother contacted Hart to discuss what the boys were talking about.
"I'm a Christian, I believe that Jesus is my Savior. I believe in God and I believe in Jesus and His son," she explained in the interview.
Hart also explained if someone asks her what she believes, she tells them that believing in Jesus is what "unlocks the doors to heaven."
After the interview, she was blasted on social media, with people calling her names and cursing her for her belief that all people need to know Christ which is central to Christianity.
Hart denies she made Anti-Semitic comments. She took to her Instagram to clarify her quotes in the interview.
"I've been studying religion for the past 8 years and am learning more everyday. I try to never judge anyone…unless they put ice in their wine… but I was simply telling my son that we know people at his old school, even down to their faith beliefs," Hart said. "The new kids in school, we didn't know a thing about so he was going to have to judge for himself."
Hart added: "In the podcast I talk about how he focused in on the Jesus part and it opened up discussions with friends and neighbors that might be tricky for children to navigate. I never said Christians are superior. Just trying to explain better."