It's hard not to love Miranda Lambert.
She makes herself immensely vulnerable letting the world into her life and mistakes via her music lyrics.
Case in point?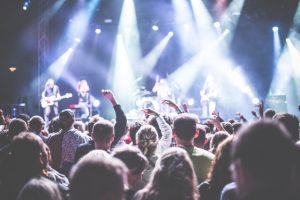 We somehow still loved her after she broke the World's Sexiest Man's heart! I mean, who doesn't love Blake Shelton AND who doesn't feel empathy for the 'cheated on' spouse?!!
But we left Lambert off the hook with ballads like Vice and Tin Man.
We felt her pain and her accountability.
But now even her brightest fans are dimming their lights.
Social media was abuzz insisting Lambert stay away from other women's men.
All of this with the news she has hooked up with fellow musician Evan Felker of the Turnpike Troubadours.
Felker a married and now divorcing man.
Even worse, Lambert posted an Instagram pic next to a mirror with these words written in red lipstick, "I do this thing called whatever I want."
Hhmmm kinda reminds us of the time Jennifer Aniston said Brad Pitt was missing a 'sensitivity chip.'
Lambert might want to rethink her choice of words when dating a man who has just left his wife.
Well, they say it didn't happen quite that way but…
Once upon a time, Hollywood wives feared their husbands starring with Elizabeth Taylor and then Angelina Jolie. Country music wives may now add Miranda Lambert to the list of women they never want their husband to perform with or for.
Perhaps Felker should listen to his own lyrics and rewrite them to say…
"I had no clue I'd be the girl who your momma warned you about."
But here's the thing.
We love Miranda!
Life and love are complicated.
And like most loyal country music fans, we know this is the stuff country music is made of.
And the type of complicated matters of the heart which produces some of Lambert's best music.
Follow me on Facebook @Colleen Orme National Columnist
Photo courtesy of Pexels
on Twitter @colleenorme
on Pinterest @colleensheehyorme
E-mail: Colleen.Sheehy.Orme@gmail.com