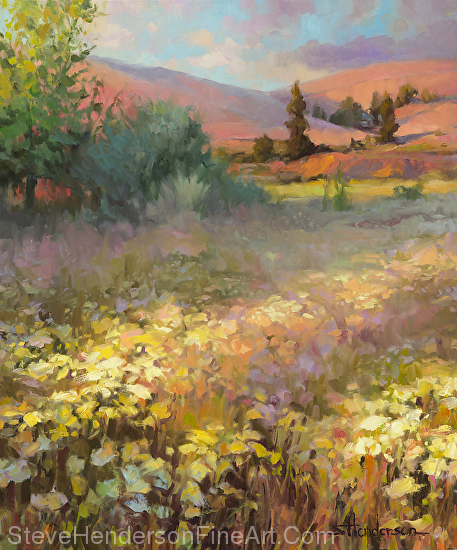 From the time we are schoolchildren, we are regularly assured,
"You can be anything you want to be. Just dream it, and it will come true."
Do an Internet search on "following your dreams" and you'll come up with everything from Dream Believe Achieve (or, Dream Believe Receive for the Christian version) to You Can Do It! Just Believe! (Christian version: God Will Do It! Just Believe!)
We all have dreams, desires, hopes, and aspirations — part of being made in the image of God is that we desire to create, just like our Father. The significant difference between us and Him is that while He creates out of nothing, we create under His guidance, teaching, and direction:
"To a man belong the plans of the heart," Proverbs 16: 1 tells us, "but from the Lord comes the reply of the tongue," and in 16: 9, "In his heart a man plans his course, but the Lord determines his steps."
God Is Involved in Our Dreams
These verses take us beyond inane reassurances that Belief alone, and enough of it, will lead us to our goal, because even as schoolchildren we say to ourselves,
"I want to do this impossible thing, but how?"
Only believe! just doesn't cut it, although if you watch too much TV and read too many You Can Do It! books, you will consistently belabor under the impression that things aren't working out because of you, somehow.
"What, specifically, am I supposed to believe in?" is a valid question. "In me? In some power within me? In my influence with God? If it's God I believe in, then aren't I supposed to trust that He knows best what to do with my life, including my dreams?"
God Really Isn't Irritable
On the other end of the spectrum, if the god you serve is the impatient, destructive, irritated being that too many Christians mistake for God, you don't even bother having dreams, because your substitute has his own plan, and he'll squeeze you into it, no matter how painful it is to you.
"God wants you out of your comfort zone!" is the sing-song response by some shallow creature stomping on your pearls — your aching, longing dream — which isn't coming true.
Let's shoot that sentence and bury it once and for all, okay?
Following our dreams is a dance that involves letting God lead, because,
"If the Lord delights in a man's way, he makes his steps firm; though he stumble, he will not fall, for the Lord upholds him with his hand." (Psalm 37: 23-24)
A Valid Question
So now the valid question is: "How do I know if the Lord delights in my way?"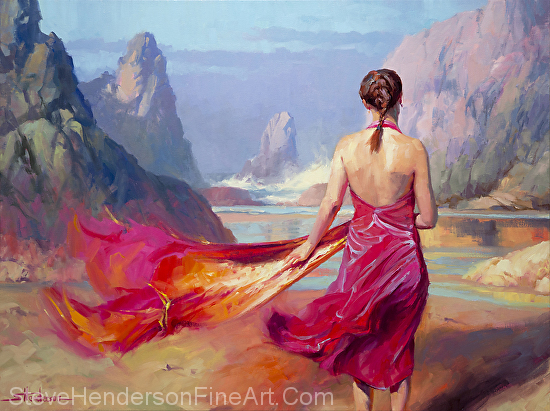 Excellent question. One of the reasons it frequently takes so long to achieve our dreams is because the dreams, and the dreamers, need finessing. Back to Proverbs 16, verse 2:
"All a man's ways seem innocent to him, but motives are weighed by the Lord."
In the rare moments when we are truly honest with ourselves, and God, we admit that we want that position at work not just because we can help more people (which is the reason we give to God), but also because we'll get a hefty salary increase and its attendant social distinction. Or we seek additional speaking engagements not only because we have a message about God's love and acceptance we want our hearers to hear (God version) but because we want more hearers so that the people who said we were losers in high school would be proven wrong, if only in our minds.
A Pure Heart Is Priceless — and It Protects Us
It's not wrong to pray for the job position or the speaking engagements, but if God grants them to us while our heart is divided about why we want them, you can bet that our negative motives will overshadow our positive ones. We mean too much to God to be spoiled.
"You want something but don't get it. You kill and covet, but you cannot have what you want," James 4: 2 tells us.
"You do not have, because you do not ask God. When you ask, you do not receive, because you ask with the wrong motives, that you may spend what you get on your pleasures."
If you're like me, you are convinced, that within your dreams, you have the right motives, but the waiting period — which seems so fruitless and exasperating — is a time to continually draw before Him, learn from Him, and allow him to bring about the renewing of our minds (Romans 12: 2) that purifies our heart — so that it is not damaged by the additional temptations that accompany the fulfillment of God's answer. Part of "directing our steps" is keeping them side by side with His, and this involves — moment by moment — submitting our will, and our dreams, into His hands.
Thank You
Thank you for joining me at Commonsense Christianity. I find great comfort in knowing that my primary job, on this earth, is to trust God, and that He will direct the outcome. While it's hard to trust, it's feasible, which is more than can be said about tapping into non-existent internal power — or worse, tapping into very existent power that does not draw from God.
Posts similar to this one are
When You Can't Take It Anymore
Praying for Something BIG? Five Points to Ponder