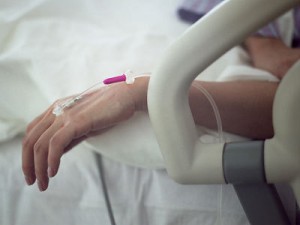 Mercy killing, also known as euthanasia, is defined as the act of killing someone painlessly. (Especially someone suffering from an incurable illness.) These sorts of killings have been debated as to whether or not they should be legalized.
John Wise, 66 years old, shot his wife Barbara Wise of 45 years in the head while she was in the ICU unit in an Akron, Ohio hospital. Due to privacy agreements, the hospital cannot release why Barbara was hospitalized; however emergency officials were called to John and Barbara's house a week prior and had to use advanced life support, including oxygen and a heart monitor. Barbara Wise was in critical condition for days, prior to her husband's gun shot.
Earlier this year Annette Corriveau, a mother, was featured on Dr. Phil because she wanted to have the right to kill her children through lethal injection. Her children were diagnosed with Sanfilippo syndrome, causing them to lose motor function and be institutionalized. The children are unable to speak and they have to be fed through feeding tubes. According to Corriveau, she believes that if her children could choose that they would choose suicide.
In 2010, Kay Gilderdale was cleared of attempted murder charges after she gave her daughter, suffering from chronic fatigue syndrome, a "drugged cocktail" that killed her. The judge deemed that Gilderdale was a loving mother to her daughter and that she did what any mother would have done.
John Wise was originally charged with attempted murder; however his wife's autopsy declared that the gunshot wound was the cause of death. After the autopsy results, John's charge was changed to aggravated murder.
Paul Adamson, John's attorney, argued that, "Forty-five years of marriage, blessed to be deeply in love with his wife throughout those 45 years, and I am absolutely confident that everything that he's ever done for his wife has been done out of deep love, including the events that just recently transpired." On August 8, 2012 before the municipal court judge in Akron Adamson said, during the court session, that John acted out of love. No plea was entered. John is scheduled to return to court on August 22, 2012.
[poll id="4″]