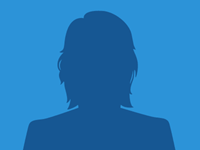 Dr. Paula A. Price
Dr. Paula A. Price is a speaker, author, talk show host, inventor, educator, executive coach, and minister known for empowering her audiences to "think differently and live powerfully. Dr. Price currently manages her own consulting firm and assessment company, is the author of over 50 books and manuals, including The Prophet's Dictionary, serves as the president of Price University, the host of her own television program, Taking IT on with Paula Price and oversees The Congregation of the Mighty in Bixby, Oklahoma.
Dr. Price has a D.Min. and a Ph.D. in Religious Education from Word of Truth Seminary in Alabama. She is also a wife, mother of three daughters, and grandmother of two.
To learn more, visit www.drpaulaaprice.com.