Winner of the Judges' Award (Tie) and Peoples' Choice Award: 'Precious'
The remarkable film "Precious: Based on the Novel Push by Sapphire" was also one of the most difficult to watch. Claireece "Precious" Jones (played beautifully by Gabourey "Gabby" Sidibe) is an obese 16-year-old who has been physically, emotionally, and sexually abused her entire life. When we meet her, she's pregnant with her second child by her father and still in middle school. Her mother (the brilliant Mo'nique), who only cares about her welfare check, constantly tears her down, saying, "I should have aborted you" and telling her school won't get her anywhere.
When something horrible happens to her--which is often--we see Precious escape into her dreams where she becomes a special person, walking a red carpet, happily signing autographs, or dancing with a hot guy. As she says in the beginning of the film, "Every day I tell myself I'm gonna break through." This is the only thing that keeps her going.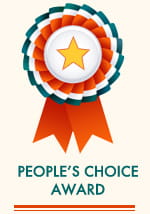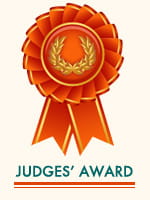 Although we see Precious falling deeper and deeper into desperation, we also see glimmers of hope provided by an amazing cast of characters: a teacher (Paula Patton) who spends extra time helping her read, encouraging her to write, telling her that she is loved, and ultimately finding her a home away from her abusive situation; a nurse (Lenny Kravitz) who lovingly takes care of her in the hospital; a social worker (Mariah Carey) who pushes her into revealing what's really going on in her life. Although these individuals play small roles in the film, they offer Precious the one thing she needs—the confidence to rise above her dismal situation to fulfill her potential as a worthwhile human being and create a better life for herself and her children.
"…She has choices and power she never realized," says Movie Mom blogger Nell Minow, "and more love than she ever hoped for."
By the end, we see Precious taking steps to change her life. And while the steps are small, we are somehow assured that she will no longer be a product of her tragic environment. Precious will be OK.
--Dena Ross
Photo: Anne Marie Fox