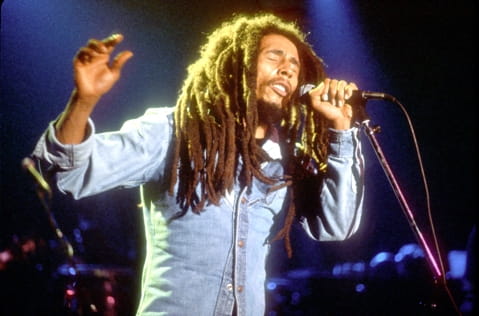 Three decades after the death of legendary Jamaican musician Bob Marley, an intriguing story is circulating.
"What most people don't know, and many try to cover up, is the fact that Bob Marley converted to Christianity in 1980," proclaims an article that has appeared on a number of websites.
One version states, "In fact, on Nov 4, 1980 he was baptized and became a member of the Ethiopian Orthodox Church. When he was buried under Orthodox rites on May 21, 1981, it was with his Bible and his Gibson guitar!"
Other versions of the story say Ethiopia's Emperor Haile Selassie personally dispatched a bishop of the Ethiopian Orthodox Church to Jamaica who, after Selassie's death, led Marley to embrace Christianity and repudiate Rastafarianism.
Rastafarianism is a uniquely Jamaican religion that has a number of offshoots, but traditionally teaches that Selassie is the Messiah. The term "Rastafarian" is taken from Selassie's title before he was crowned emperor – Ras, which is Ethiopian for "Duke" – and his given name, Tafari.
According to the story, the devoutly Christian emperor became alarmed during the 1960s at the growth of Rastafarianism, whose followers smoke marijuana as holy communion and worship Selassie
as God's holy Messiah, believing the emperor will lead them into righteousness and prosperity.
Appalled, Selassie dispatched Abuna Yesehaq, who was made the Ethiopian church's Western Hemisphere archbishop, on a mission to Jamaica to proclaim that Selassie himself denied any claim to deity – a message that Yesehaq turned into his life's work.
About a decade after Selassie's death, according to the story, Yesehaq baptized Marley, who had taken Rastafarianism worldwide and popularized the group's trademark dreadlocks – long matted hair.
"Bob Marley is infamous for being reggae music's ambassador to the world," reads one version of the report on the Lion of Zion website, which promotes Christian reggae music. "He was raised in the Christian church but strayed away as a youth. He dove into Rastafari and the worship of Haile Selassie and his career exploded as he toured around the nation preaching the beliefs of Rastafari.
"It is also a well known fact inJamaicathat Marley became born again seven months before he died of cancer. Regarding this conversion, I quote two sources.
"Archbishop Yesehaq, head of the Kingston chapter of the Ethiopian Orthodox Church inJamaica, was initially sent toJamaicaby His Majesty to establish the church and to dispel the worship of Selassie.
"Selassie felt that if he personally commissioned someone to start a church that worshipped Christ and not himself, the Rastafarians would follow the true Christ.
"It was these reasonings and many others that eventually brought Bob Marley to be baptized into the Ethiopian Orthodox church by Yesehaq. This conversion is well documented in Jamaica and was strongly criticized by many Rastas."
Writing for the website Christian Post Australia, Christine Thomasos cites a 1984 interview Archbishop Yesehaq reportedly gave to Jamaica Gleaner's Sunday newspaper. Yesehaq died in 2005.
"Bob was really a good brother, a child of God, regardless of how people looked at him," Yesehaq reportedly told the Gleaner. "He had a desire to be baptized long ago, but there were people close to him who
controlled him and who were aligned to a different aspect of Rastafari. But he came to church regularly."
According to Thomasos, in the reported Gleaner interview – which is not archived on the newspaper's website – Yesehaq addressed claims that Marley's terminal cancer was the motivation behind his conversion:
"When he toured Los Angeles and New York and England, he preached the Orthodox faith, and many members in those cities came to the church because of Bob," Yesehaq said. "Many people think he was baptized because he knew he was dying, but that is not so. He did it when there was no longer any pressure on him, and when he was baptized, he hugged his family and wept, they all wept together for about half an hour."
Marley, the undisputed "King of Reggae Music," writes Andre Huie on the website GospelCity, "was an extremely gifted musician that has given a voice not only to his native Jamaica but also to every Third World citizen on the face of this earth.
"His staunch Rastafarian beliefs could very well be credited with cementing the religion and ideologies of Rastafarianism in almost