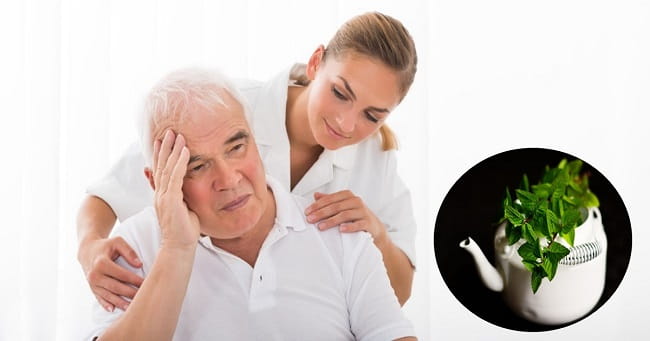 La confusión mental, así como el insomnio y los cambios de humor son todos síntomas de demencia. Ahora los científicos vinculan a la incapacidad de poder oler la menta con esta terrible enfermedad.
Según investigadores de la Universidad de Chicago Medical Center tras realizar un experimento reciente, publicado en Journal of the American Geriatrics Society para determinar cómo el sentido del olfato puede afectar la pérdida de memoria. Para llevar a cabo el estudio examinaron a 3.000 personas, de 57 a 85 años, que probaban su capacidad para oler cinco aromas diferentes: naranja, menta, pescado, rosa y cuero.
Remedios caseros para bajar la barriga de forma eficaz
Alrededor del 78% de los sujetos nombraron correctamente al menos cuatro de cada cinco aromas, pero un 14% podía distinguir tres de cinco; un 5% podía reconocer dos aromas, 2% podía seleccionar uno y 1% no podía identificar ninguno.
Después de cinco años descubrieron que casi todos los que no podían identificar ninguno de los aromas habían sido diagnosticados con demencia, y casi el 80% que sólo podía oler uno o dos tenían demencia.
"Estos resultados muestran que el sentido del olfato está estrechamente relacionado con la función cerebral y la salud", explica el autor Jayant M. Pinto en un comunicado.
Los 10 síntomas del cáncer que las personas no conocen
A pesar de sus resultados, los científicos dicen que los participantes podrían haber perdido su sentido del olfato por otras razones, y la prueba de olfato no es un indicador de la demencia. No obstante, sus hallazgos podrían ayudar a identificar a las personas en riesgo de la enfermedad.
"Nuestra prueba simplemente crea una alerta de que alguien debe ser examinado más profundamente", dijo Pinto. "Se necesitaría mucho más trabajo para convertirlo en una prueba clínica, pero podría ayudar a encontrar personas que están en riesgo, y luego podríamos inscribirlas en los ensayos de prevención en etapas tempranas".