12 Stones signs with Executive Music Group for August release
It's been four years since 12 Stones last released a full-length album, but the wait for fans of the New Orleans-based rock band is nearly over. Executive Music Group recently announced the August 23rd release of Only Human and the title track is currently being serviced to radio.
"We are very pleased to have signed to Executive Music Group," leader singer Paul McCoy said in a press statement. "We felt they had our best interest at heart with wanting to get our music back to all our fans worldwide not only in the rock world but our fans in the Christian community. We appreciate all our fans and our main priority is to make sure our music is available to all who support us."
In nearly 12 years of existence, 12 Stones has sold over two million albums in the U.S., and has scored radio hits with songs such as "Broken," "Far Away," "Lie To Me" and "Adrenaline."
For more information on the new album and upcoming tour dates, check out the band's official website here.
Brandon Heath and Britt Nicole team up for fall tour
After a successful touring stint with TobyMac this past winter, Brandon Heath will hit the road again in the fall to promote his January release Leaving Eden. This time, Heath will headline a nearly 40-city jaunt across the country in such markets as Cincinnati, Houston, Dallas, Knoxville, Phoenix, Los Angeles, Seattle and Denver.
Heath, a two-time Dove Award winning Male Artist of the Year, will be joined by Britt Nicole whose songs have recently been featured in the film Soul Surfer and TV shows such as "The Biggest Loser, "The Hills" and "Drop Dead Diva."
For the full tour schedule, visit Brandon Heath's official website here.
You can also learn more about Britt Nicole's music at her website here.
Cornerstone Festival brings together groundbreaking Christian artists
The annual Cornerstone Festival will be hosting a special evening on Thursday, June 30th, appropriately called "Jesus Rally" in celebration of the many artists who laid down the foundation for the Christian music industry throughout the 1970s and 1980s.
Featured artists will include Petra's original lineup, Barry McGuire, Daniel Amos, Phil Keaggy, Randy Stonehill, Rez Band, The E Band, Servant and Sheep. While many of these performances will take place on the main stage, there will also be additional shows and panel discussions throughout the grounds.
"I'm personally very excited to be back playing at Cornerstone," Greg X. Volz said in a press release. "It's been 25 years since I last played the fest with Petra, but I have to admit that I'm thrilled to be playing with The E Band again. We haven't played together in 40 years, and it seems fitting that Cornerstone is the reason to reunite.
Cornerstone Festival 2011 will take place June 30th through July 3rd at Cornerstone Farm outside of Bushnell, Ill. For more information, go to the official website by clicking here.
Join Whole Notes tomorrow for a music review of Superchick lead singer Tricia Brock's solo debut The Road.
Matt Redman set to release new live recording
Grammy nominated singer/songwriter Matt Redman recently wrapped up production on his eighth album 10,000 Reasons to be released July 12th. Known for popular worship anthems such as "Blessed Be Your Name," "Heart of Worship" and "Our God," Redman recorded the live album in Atlanta during LIFT: A Worship Leader Collective, hosted by Passion City Church and sixstepsrecords.
"There's something that happens in the worshipping, singing church that you don't find anywhere else on the face of the earth," Redman said in a press release. "I hope people end up hearing that on the album. It hopefully gives some life to the songs."
Some of the notable co-writers on the project include Jason Ingram, Chris Tomlin, Matt Maher and Tim Wanstall.
For more information on the upcoming release, visit Redman's official website by clicking here.
Skillet lands song on Transformers 3 soundtrack
Fresh off their first Billboard Music Award for Top Christian Album (Awake), hard rock band Skillet has found its way on to the Transformers 3: Dark of the Moon Soundtrack that released on Tuesday.
After just 10 months, Awake was certified gold with nearly 750,000 units sold and produced multiple radio hits. Keep up with Skillet, named one the top five "Hardest Working Bands of 2010" by Songkick, at the official website by clicking here.
Sidewalk Prophets releases deluxe edition on heels of retail and radio success
Since debuting almost two years ago with These Simple Truths, pop band Sidewalk Prophets has exploded on to the scene with Dove Award New Artist of the Year honors (2010) and a recent #1 Christian radio hit with "You Love Me Anyway." To commemorate the band's success, Fervent Records is releasing a deluxe edition of the album on July 12th.
Sidewalk Prophets went back into the studio to produce a new song, "Know That You Are Loved," and acoustic versions of "The Words I Would Say" and "You Love Me Anyway."
To stay up-to-date on the latest Sidewalk Prophets news, visit the band's website by clicking here.
Check back tomorrow for more Whole Notes Music News featuring RED and Royal Tailor.

CeCe Winans to host fifth annual youth conference
Award-winning gospel singer CeCe Winans his holding her fifth annual Always Sisters, Forever Brothers Youth Conference in Nashville, Tenn., July 21-23 at the Curb Event Center located on the campus of Belmont University.
The conference will include peakers such as Dr. I.V. Hilliard, Judge Greg Mathis, Matt Pitt and Winans, as well as musical guests Mary Mary and Fred Hammond. Closing out the event will be a special concert featuring Lecrae, Canton Jones and Voices of Destiny, among others.
"I am so excited about having the opportunity to make a positive impact on this generation," Winans said in a press statement. "I know they will in turn affect positive change on the generations to come.  My experience has been that young people want to be loved, heard, understood and told the truth."
Click here more information on the Always Sisters, Forever Brothers Conference, or click here to visit CeCe Winans' website.
Blindside breaks silence with full-length release
It's been four years since Swedish post-hardcore band Blindside released The Black Rose EP and six years since it's last full-length project (The Great Depression). After spending some quality time with their families, the band appears ready for another strong run with the INO Records/Sony RED project With Shivering Hearts We Wait, which released earlier this month.
The album reunited Blindside with Howard Benson who produced the band's breakout Elektra Records projects Silence and About a Burning Fire. Benson is noted for his work with such rock acts as My Chemical Romance, Papa Roach and Flyleaf.
With Shivering Hearts We Wait is already getting solid reviews from critics and fared well with fans by debuting at #8 on iTunes mainstream rock chart. For special content, check out the album site here.
For additional information about Blindside, you can hit up the official band site here.
BEC Recordings signs Kentucky-based rock act 7eventh Time Down
With concert appearances alongside Skillet, Kutless, Pillar, Disciple, Fireflight, Stellar Kart, Family Force 5, Decyfer Down and Jars of Clay, it must have seemed inevitable that Kentucky-based foursome 7eventh Time Down would eventually score a national recording contract of its own.
BEC Recordings recently signed the rock act and it's first single, "Alive in You," has already been serviced to CHR and Rock radio in preparation for a September 13th album release that was produced by Grammy-nominated Scotty Wilbanks.
"I have been listening to BEC and Tooth & Nail bands for years now," lead singer Mikey Howard said in a press release. "They put out some of my favorite records with my top bands. To now have the opportunity to be on the label is so incredibly humbling. Knowing God is allowing and enabling us to impact this world for the One to come through BEC Recordings is a dream come true."
Fans can get the latest band information here or they can follow the band on Twitter by clicking here.
Join Whole Notes tomorrow for music news featuring 12 Stones, Brandon Heath and Cornerstone Festival.
Battistelli releases fan directed music video
Fresh off her Artist of the Year honors at the 42nd Annual GMA Dove Awards in late April, Word recording artist Francesca Battistelli thanked her fans by giving them the chance to help direct her new music video for "This Is The Stuff." The video features footage shot by audience members who attended the Winter Jam Tour.
"I have the best fans and feel so blessed," Battistelli said in a press statement. "It was so fun to have them be my directors and stand right up on the stage with me every night of Winter Jam."
Watch "This Is The Stuff" below: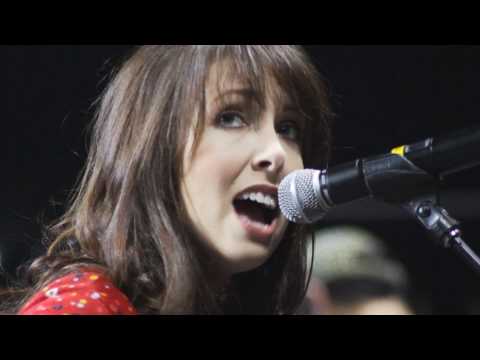 Battistelli's album Hundred More Years has been a huge success at radio, retail and online. In addition to her Artist of the Year award, she also won Female Vocalist of the Year and Pop/Contemporary Recorded Song of the Year for "Beautiful Beautiful."
Click here more info on Battistelli's music and concert schedule.
The City Harmonic mobilizes praying people nationwide
Since The City Harmonic's hit song "Manifesto" served as an anthem for National Day of Prayer early last month, the Canadian band has continued to see a ground swell of support from the church body at large. According to lead singer Elias Dummer, the song was intended to create a spirit of unity within the body of Christ and infuse a fresh desire among believers to share the Gospel.
"We went into the studio with copies of several ancient Christian creeds printed off," Dummer said in a press statement. "Before long we had them spread all over the control room and were frantically writing things down and massaging the words, trying to find a way to capture the heart and the ideas in just a few words. We really wanted to keep it simple and universal. People sometimes make 'the gospel' about a hundred different little things. This is what a 'manifesto' usually does. But the gospel is remarkably simple. We could spend our whole lives debating 'rightness' – and reach the end having loved no one. So it just made sense to center on the simplicity of the Apostle's Creed and the Lord's Prayer."
Along with significant national radio play, "Manifesto" has been hear in some unusual places such as prior to a recent San Diego Padres game. Colorado Rockies outfielder Seth Smith has also been using the song as walk up music for his at bats.
You can watch the video for "Manifesto" below and check out more of the band's music by clicking here.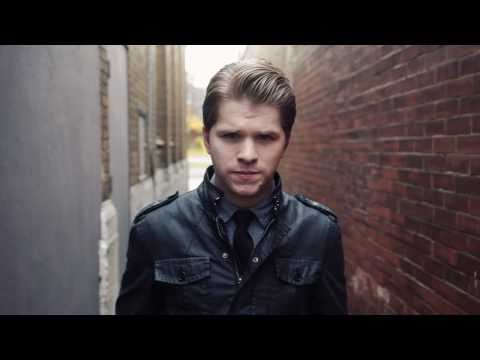 TobyMac raises funds on the run
It's been a pretty good year so far for TobyMac. He took home his 16th GMA Dove Award back in April and was recently named BMI "Songwriter of the Year," among other notable accomplishments.
But he's likely prouder of Team TobyMac's efforts to raise over $100,000 to help support New Hope Academy in Franklin, Tenn., by participating in the Country Music half marathon last month. The team was made up of 70 individuals who garnered sponsorship donations that they then earned by running the half marathon.
Running isn't the only athletic activity TobyMac dabbles in throughout the year. He routinely organizes pickup basketball games while on tour and also plays in various golf events including the AT&T Pebble Beach Pro-Am back in February with PGA golfer Kevin Streelman.
Keep up with all the latest TobyMac news by clicking here.
Upcoming album releases (June 14):
Owl City – All Things Bright And Beautiful (Universal/EMI)
Jackie Evancho – Dream With Me (Integrity Music/Provident)
Chicago Mass Choir – XV DVD (New Haven Records/Provident)
Various artists – iWorship Flexx: O The Blood DVD (iWorship)
Recent album releases (June 7):
Blindside – With Shivering Hearts We Wait (INO)
Tricia Brock – The Road (Inpop)
Deas Vail/Farewell Flight – Split EP (Mono Vs. Stereo)
Jake Hamilton – Freedom Calling (Kingsway)
Manafest – Live in Concert (BEC)
Maranatha! Praise Band – Platinum Praise 2012 (Maranatha!)
Willie "P-Dub" Moore – Young Fly & Saved (EMI Gospel)
Planetshakers – Nothing Is Impossible (Integrity)
Royal Tailor – Black & White (Reunion)
Thousand Foot Krutch – Live At The Masquerade (Tooth & Nail)
Various artists – Colours Praise Songs Vol 1 (Maranatha!)
Various artists – Hymns & Choruses Vol. 1 DVD (Maranatha!)
Various artists – iWorship Service Starters Vol 3 DVD (iWorship)
Various artists – iWorship Video Library S-V DVD (iWorship)
Various artists – Jawn Murray Presents Untapped (EMI Gospel)
Join Whole Notes tomorrow for more music news featuring CeCe Winans, Blindside and 7eventh Time Down.